New Tool To Ease Burn Victims Pain: Virtual Reality Game, SnowWorld
This article is more than 10 years old.
The pain of a serious burn is one of the most excruciating types of pain a person can experience. And, to make matters worse, the treatment itself — cleaning and dressing the wounds — adds even more agony and distress. But here, the BBC reports that a new tool is being used to minimize the intense pain of burn victims: SnowWorld, a virtual reality game set in an icy 3D canyon, which apparently so envelopes the player in mental distraction that he becomes distanced from his own physical pain.
"Because pain has such a strong psychological component to it, psychological treatments can be used to counteract the pain," said Professor Hunter Hoffman, who developed the interactive program with Professor David Patterson at the University of Washington Harborview Burn Centre in Seattle. Being immersed in SnowWorld puts a "curtain between the patient and reality," he explains. "Snow is the opposite of fire."

Patients wear a helmet hooked up to the virtual world and wear noise cancelling headphones, cutting off all the sights and sounds associated with the painful treatment. It is a fairly simple computer game. Patients can throw snowballs at various objects, including snowmen, igloos, mammoths, and penguins.
This program aired on February 1, 2011. The audio for this program is not available.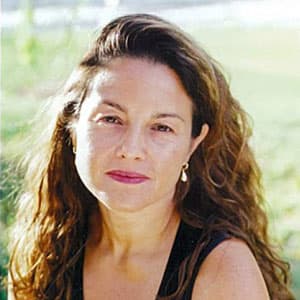 Rachel Zimmerman Health Reporter
Rachel Zimmerman previously reported on health and the intersection of health and business for Bostonomix.