Provider Shortage Leaves Parents Searching, Doctors Overwhelmed
03:29
Play
This article is more than 10 years old.
Despite Rosie D., the 2006 lawsuit that has had broad implications on the diagnosis and treatment of all Massachusetts children who need mental health care, several challenges remain.
In the fourth report of our series, "Are The Kids All Right?," we look at the impact of the shortage of pediatric mental health providers in Massachusetts — a shortage that's expected to get worse.
---
BOSTON — More often than not what many parents hear when they're looking for a children's mental health care professional is a voice recording saying the doctor isn't in:
I will not be making calls back to new clients at this time due to the volume of calls I'm presently receiving.
Accessing care is arguably the biggest problem in the children's mental health system. Many parents say it can take months to find a doctor, many providers say they're overwhelmed, and many pediatricians have now become the first line of mental health care. In fact, Massachusetts has what's essentially a hotline that any pediatrician can use — for free — to consult with a psychiatrist about difficult cases.
"I went to call my husband and I started to cry. Finally we had someone who would take our son."

Michelle Brennan
This hotline was set up six years ago as part of the Massachusetts Child Psychiatry Access Project. It now receives about 20,000 calls from pediatricians every year — more than half of them involve ADHD and depression. Dr. John Straus helped create the program to improve access to care.
"If you give the primary care docs more tools and capabilities to take care of less complex kids, it leaves more room for child psychiatrists to handle the more complex kids," Straus said.
Michelle Brennan has two complex kids and even she's had a tough time. "It took us about a year and a half," Brennan said. She found that many doctors would not accept her insurance, had long waiting lists, or were not accepting new patients.
"So we would just call everybody we knew, we tried to call in favors, we were constantly asking professionals if they know anybody taking new patients," Brennan said.
She finally found a provider when she attended a conference for parents of kids with mental health needs. Brennan basically went up and asked one of the doctors speaking at the conference.
"After he said yes, I went to call my husband and I started to cry," Brennan said. "Finally we had someone who would take our son. It was like if you were at a Rod Stewart concert and you really wanted to meet Rod Stewart. If I were being truthful, it would be Barry Manilow."
[sidebar title="Mental Health Resources:" width="300" align="right"]
Links for families (for more detail):
- Massachusetts Child Psychiatry Access Project
[/sidebar]
He may not be a rock star, but Dr. Eugene Beresin, director of Child and Adolescent Psychiatry Residency Training at Massachusetts General Hospital, knows that he and the doctors he trains are in great demand. He says there are several reasons why: Demand for kids services has skyrocketed since the 1990s while the number of certified training programs has remained stagnant. Beresin also says a big reason people stay away from the field is that child psychiatrists aren't compensated for all of their time — which is usually triple the amount of time that other medical professionals spend with a patient.
"In child psychiatry, you need to see the child for a longer period of time," Beresin said. "You need to make contact with parents, teachers, court officials. You have to write reports. The amount of ancillary work you have to do is pretty big."
Beresin has told this to child psychiatry resident Liz Pinsky, whom he meets with each week to supervise her training. Pinsky says she realizes she'll probably earn less than many of her colleagues, but that's not a big worry for her. What's more concerning to Pinsky is that the psychiatrist is just one piece of the child's mental health treatment puzzle, and the other pieces are in short supply as well.
"One of the reasons I like child psychiatry is that, to me, it's more hopeful," Pinsky said. "I'm taking care of some kids now who I know will not be able to get better right now until the parents are also in treatment. It's been almost impossible to find a family therapist who has the time, takes the family's insurance, who's willing to work within that complicated system of a family."
Although it is often difficult to access care in Massachusetts, there are more child psychiatrists here than in any other state. So the 300,000 kids in Massachusetts with mental health problems will get care at some point, says Dr. Straus. But, he says, it's a question of when.
"Eventually there's gonna be a crisis and when you have a crisis you're gonna get care," Straus said. "So a teenager who comes in as an overdose in the emergency room should have gotten care months before. So yes, everybody gets care, but it needs to be more timely."
But a recent Blue Cross Blue Shield of Massachusetts study says the shortage of children's mental health care providers is only going to get worse. It says because of the lower compensation and an aging workforce, it's likely that more than half of the pediatric mental health care workers in Massachusetts will leave in the next five years. The study recommends that the state develop other creative solutions before that happens.
This program aired on February 3, 2011.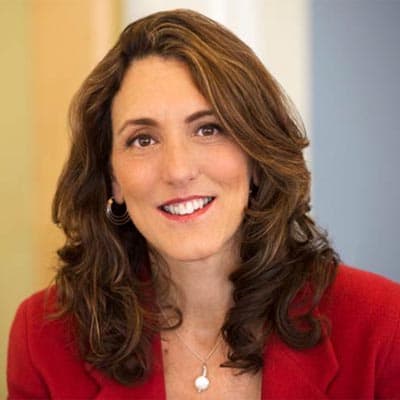 Deborah Becker Host/Reporter
Deborah Becker is a senior correspondent and host at WBUR. Her reporting focuses on mental health, criminal justice and education.