A New Campaign Calls For Healthier Neighborhoods
02:10
Play
This article is more than 10 years old.
For many of us, exercising and eating well is just a matter of discipline. But in some low-income communities, good health is more complicated than that.
Affordable grocery stores can be hard to find. So can public areas to run or walk or bike. And many public health advocates say schools should be places where kids can eat nutritious foods and burn off calories in gym class — but often aren't.
So several nonprofit groups in the state have launched a campaign for healthier neighborhoods. The Act Fresh Campaign wants to improve school nutrition standards, require schools to offer physical education and push for more grocery stores in urban neighborhoods.
One of the people behind that effort is Heather McMann, executive director of Groundwork Lawrence, which works to increase access to healthy food stores in so-called food deserts. WBUR's All Things Considered host Sacha Pfeiffer spoke with McMann about Act Fresh, including her lament that many residents of low-income communities have to travel long distances just to find fresh produce.
More:
This program aired on February 7, 2011.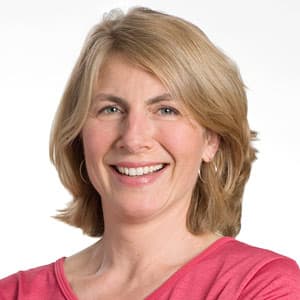 Sacha Pfeiffer Host, All Things Considered
Sacha Pfeiffer was formerly the host of WBUR's All Things Considered.