Starbucks Vs. Dunkin': What Are You Willing To Pay For Medical Care?
This article is more than 10 years old.
Some consumers wonder whether this plan, introduced by Blue Cross Blue Shield of Massachusetts, will further divide an already unequal system of health care that benefits the rich. "Sure looks like a tiered system where the wealthy will get better care," writes dkin02025.
But others will have to cut ties to doctors and hospitals where they have deep connections and long-standing relationships: "I live and work in Boston and all my doctors are at MGH because this is the most convenient hospital for me - I can walk to it," writes Sev. "I have seen my doctors for 10 years now and I wouldn't be able to afford an extra fee, especially up to $1000 for a procedure. This plan doesn't take into account the personal relationships we have with our doctors, which is a fundamental basis to health care. This is absurd. How much more abuse do we need to take from insurance companies?"
Karen adds: "I have always gone to BWH. I have had three successful surgeries there, my doctors are there. This is just one more example of how insurance companies control health care and intrude into our long-standing relationships with our doctors. When one lives in downtown Boston, BWH and Mass General ARE our community hospitals!"
MSophelia says Blue Cross's determination of the 15 "high cost" hospitals is completely unfair, particularly for patients on Cape Cod, for instance, who have little real choice of where to get care. "One thing I took from hearing the story on the radio this morning is that BCBS would like to push patients to smaller/less expensive hospitals," she writes. "All well and good, as we sometimes overlook our local resources - but what if the only hospital you have access to is on the high cost list? I have family on the Cape, and CCH is it for them. if they were to end up under the high co-pay system, they would effectively be penalized for not being able to get to another hospital. while i understand wanting to contain costs, this doesn't seem fair to the patient."
And, like David Ofsevit, we'd like to know where the executives (from politics, health care, insurance and business) take their families for medical care:
"Inquiring minds want to know: If Rick Lord at A.I.M. needs hospital care, does he care which hospital he goes to? It's easy for someone at the top to be condescending to people for whom a $1000 co-pay may be a choice between life and death. The whole idea that health care is something you can go shopping for is bogus. Hospitals don't tell you what things cost, insurance companies have skewed scales where they pay specialists too much and generalists not enough, and people with insurance wind up subsidizing people without it. Blue Cross is part of the problem, not part of the solution."
This program aired on February 10, 2011. The audio for this program is not available.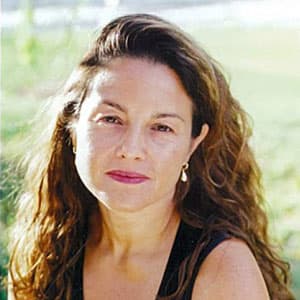 Rachel Zimmerman Health Reporter
Rachel Zimmerman previously reported on health and the intersection of health and business for Bostonomix.