At Oscar Time We Ask: Is The Mass. Movie 'Boom' Over?
06:30
Play
This article is more than 10 years old.
The Academy Awards are this Sunday night and movies filmed in Massachusetts are enjoying a banner year with 16 Oscar nominations. While all that time on the big screen is something to celebrate, some people worry that the state's "film boom" is past its peak.
Not one but two films shot in Massachusetts are up for Best Picture: "The Fighter," set in Lowell, and "The Social Network" — also known as "The Facebook movie" — at Harvard.
"The Social Network will, I would imagine, will at least get a screenplay award and could very well pick up other awards," Dan Kimmel said. "Personally, I thought it was the best film of the year."
Kimmel is the Boston correspondent for the trade publication Variety and admitted, "I love the fact that really good movies are being made in Massachusetts!"
The film business has slowed in Massachusetts since the filming of "The Social Network" and "The Fighter," and people in the local film industry have been struggling with the dip.
But not the way they used to be. The fact is "The Social Network" and "The Fighter" were filmed here two years ago — along with about a half-dozen other movies. But business has slowed since that "film boomlet," and people in the local film industry have been struggling with the dip. Douglass Bowen Flynn, president of the Screen Actor Guild's Boston branch, said his union's membership grew by 30 percent in two years, but now a lot of actors — especially extras — are hurting.
"To lose that work cost many of them their health care benefits, cost them their pension credits, that's what we saw, and some of our members were rather desperate about it," Bowen Flynn said.
But why has film production dropped off in Massachusetts?
Well, there's the recession, for one. Another explanation could be Hollywood studios are downsizing and making fewer films. But a lot of people here in Massachusetts, including actor Bowen Flynn, blame Gov. Deval Patrick's failed attempt to cap the state's 25 percent film tax credit, which would have limited the pool of money available for film productions.
"And essentially the work that we lost last year was just based on the saber rattling," according to Bowen Flynn, "and the attacks on the film industry were soundly defeated."
The generous tax incentive caused a firestorm in the face of the state's budget crisis. It gives producers 25 cents back for every dollar spent, and critics — including the Massachusetts Department of Revenue — questioned its worth. Bowen Flynn believes the debate spooked Hollywood.
"Just the idea that they could go away or were under attack was enough to chase away the film industry," he said.
Forty other states offer film tax credits, so competition is fierce. Now, changes are underway to bring movie-makers back to Massachusetts. The state's film office is being re-structured: Nick Paleologos, who led efforts to woo major studios, was let go in December; and the film office, which used to be independent, is now part of the state's Office of Travel and Tourism.
"The idea is that this really is a legitimate economic development force within the commonwealth and so it should be part of state government," said John Dukakis, vice president at the Boston advertising firm Hill Holiday.
Dukakis now chairs an advisory committee for the newly configured film office. This month he and an entourage flew to Los Angeles to meet with executives from major studios.
"Certainly the fact that we're this close to the awards season was not a coincidence. There's a lot of chatter about Massachusetts as a result of that, so we really went to capitalize on that timing," Dukakis said.
He referred to the two-day trip as a "trade mission" where he, state Economic Development Secretary Greg Bialecki and union representatives from the Teamsters and IATSE made a "sales pitch" for Massachusetts.
"We went out to reassure them first and foremost," Dukakis said, "so the secretary talked at length about the tax credit, how it works, and really the most important message being, 'It's not going to change,' they can rely on that."
But Sam Weisman, a 30-year industry veteran based in Boston, is skeptical.
"I think the idea of marketing the industry is probably an overblown notion," he said.
Weisman also chairs the Massachusetts Sports and Entertainment Commission, which used to oversee the film office.
"I just don't know that with reduced resources on our state level whether or not we're going to be able to compete for the business," he said. "By the same token, we have great resources here and we have great looks and we have a great tax credit, so I think on that level what we have speaks for itself."
Weisman helped the push to adopt the state's tax credit law in 2006, so he hopes the film business can pick up again. Landing a television show here could help, he said.
Variety's Dan Kimmel agrees.
"The fact is, people go to the movies, they see these Massachusetts locations, it is a commercial for the state," Kimmel said. "Look how many people are still going to Cheers, you know the Bull and Finch, years after the show left the air. So having Massachusetts out there on TV, in the movies, it's a win-win."
Things might be looking up for 2011. There are at least two films scheduled to shoot in Massachusetts this spring. And Moviemaker magazine just ranked Boston as the No. 1 U.S. city to live and make movies.
And who knows what winning a few gold statues Sunday night might do for the Massachusetts film industry. Regardless, it will be fun to see our local towns celebrated in Tinseltown.
This program aired on February 22, 2011.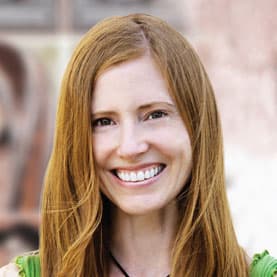 Andrea Shea Senior Arts Reporter
Andrea Shea is WBUR's arts reporter.