'The McDonald's Rx': How Computers Can And Should Change Doctoring
This article is more than 10 years old.
Last week, a computer named Watson triumphed over its human competitors at Jeopardy!, and its maker, IBM, said the processing skills involved could be highly useful in medicine. As WBUR's Curt Nickisch reported here, a computer system could be designed to access vast medical libraries along with a patient's own records, to give doctors valuable information quickly.
Today, Harvard Medical School's Dr. Isaac Kohane goes a step further in a provocative think piece: When software is good enough, why do you need a doctor at all? Dr. Kohane — better known as Zak — is co-director of the medical school's Center for Biomedical Informatics; Director of Informatics of Children's Hospital; and professor of pediatrics at Harvard. His own blog, as director of Harvard's Countway Library of Medicine, is here.
At first, as I shook the hands of my patient and her parents, I felt the usual satisfaction of a doctor who has, if only in some small way, helped a child. It was a routine day in the diabetes clinic where I practice once a week. We had reviewed my patient's diet and her recent exercise pattern and had identified a plausible reason for the recent rise in her blood sugars.  In a quick back-and-forth, we decided on a small change in insulin dosing and modified our targets for her afternoon snacks. I was offering sound advice. And the family was grateful – extra grateful, because the help was coming from a specialist at one of the nation's premier pediatric hospitals and a professor at a prominent medical school where he was engaged in research.
But suddenly, a sense of wrongness that had nagged at me for years overwhelmed me. What were they thanking me for? All my small services to them had virtually nothing to do with the education and training that had earned me my lofty position. I was doing work that could as easily have been done by a $30-an-hour technician equipped with the right medical software. Were there some cases that required some deeper expertise? Certainly. But those constitute a tiny minority of the patients I see. The vast majority are paying personal-chef prices for food that any well-run McDonalds could cook.
And therein lies the central problem of a medical system that threatens to crush the American economy under its weight.
We want our healthcare providers, and particularly our physicians, to be completely up-to-date across the exponentially growing knowledge base of medicine, from drug side effects to genomics. Yet, in this era of  "evidence-based medicine," we also expect these same physicians to follow well-defined protocols (algorithms on paper or on in electronic medical record systems) so that each patient receives the care that panels of experts have determined to be best. Just as McDonald's follows sophisticated but regimented systems to make and sell its French fries and shakes.
So, which is it? Is each patient encounter a potential virtuoso tour of the medical arts and biomedical applied sciences? Must each doctor be the equivalent of Todd English? Or is it enough that each patient receive an honorable, workman-like execution of the best guidelines that are available? It is becoming increasingly apparent that we cannot afford a model that claims both kinds of performance delivered by the same person with the same job description.
When I was completing my PhD in Computer Science in the 1980s, it was clear that medicine could be thought of as an information-processing discipline. Now as a clinician, I can say with certainty: Medicine is a deeply humanist  "high touch" endeavor, but at base, it has become an information-processing field. The technology and the information itself are adequate to the task of allowing the vast majority of patients to be treated by moderately paid technicians with good software. But to shift to that model will require a revolution in everything from our medical education system to our reimbursement procedures. Crucially, it will require reworking the persona of the clinician.
How about this potential future scenario: You are experiencing shortness of breath and your diabetes is out of control. You visit your clinician, who is a well-trained, personable young woman, Ms. Salvus. She already has your full health record in electronic format. The descendant or cousin of Watson — let's call it Dr. Watson, no relation to the Sherlock Holmes character — has pored over your record and identified several cardiac risk factors as well as a worrisome interaction between your oral hypoglycemic drug and your heart condition. The clinician, meanwhile, already has executed a battery of appropriate tests -- including EKG, chest X-ray, blood sugar, electrolytes, cardiac enzymes and a full physical exam — as indicated by guidelines and corroborated by Dr. Watson. It does seem that you are suffering from angina and cardiac ischemia, and while Dr. Watson communicates the pertinent features of your case to the hospital cardiac team, an ambulance is called to transport you to the team.
So, what's to be worried about in this scenario?
How about: Is Ms. Salvus going to miss a diagnosis? Will she order the wrong procedure? What if Dr. Watson has an electronic seizure?
To answer, let us rather ask: How much of a risk does this scenario represent relative to current practice? Medical errors are said to be the fourth cause of mortality in the US. And if we play our cards right, we will not have to worry whether Dr. Watson gets paid more for a given procedure. Also, Ms. Salvus is extremely well trained in all the areas of biomedical science that doctors are trained in currently. She does not, however, have the physics, advanced calculus, and chemistry that are required by medical schools. But does that adversely affect her clinical practice? Most doctors would not be able to recall most of these basic science topics anyway.
What, then, about my colleagues, the doctors? Won't this put them out of work in droves?
Well, first, survey after survey suggests that they are not happy as things are, and so does my personal discussions with them. They are not given enough time with patients; carry increasing administrative burdens, and are also increasingly forced to work in a particular way — a way that runs counter to their training and  to their vision of what professional life as a clinician would be like.
Also, although their salaries are certainly quite adequate, they increasingly pale compared to those of their college buddies who went on to law, business or technology.
However, what comes through the clearest is the sense that in this largely brilliant and well-motivated group, only a small fraction of the intellectual and training resources they have been granted or earned are at all used in their current practice. This, more than all the other irritants, seems to suggest that the time for a rethinking of the profession is nigh. And that perhaps we should think much more seriously about how teaming with Dr. Watson can offload parts of the health care delivery process that do not require the highest levels of training.
Many will argue that correctly posing Jeopardy! questions is a long way from clinical diagnosis, but I am quite sure that 10 years ago, we would have been similarly skeptical that Watson could achieve its current performance. Moreover, the corpora of medical literature and evidence that are growing exponentially and that so intimidate most training clinicians are exactly the grist that Dr. Watson requires to be accurate and timely. And by the way, Dr. Watson is going to find digesting all the genomic data a lot more palatable than most clinicians.
So, indeed the technology is within striking distance. But, are we as a society willing to revisit the role of the Doctor? Will we find the space in our practices for Dr. Watson?
This program aired on February 23, 2011. The audio for this program is not available.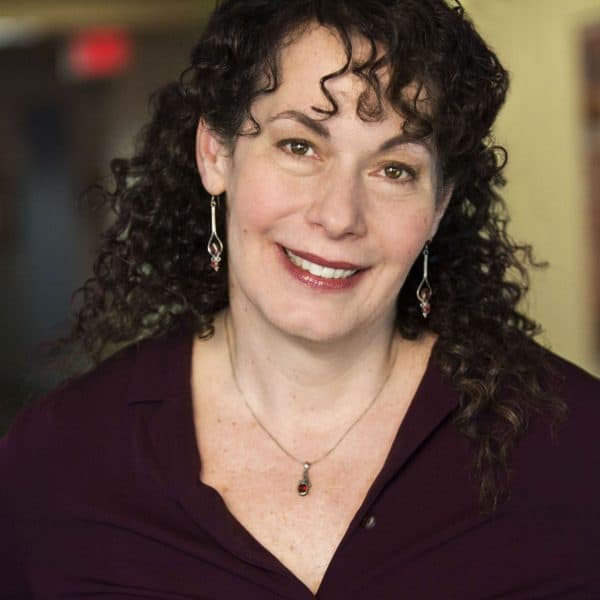 Carey Goldberg Editor, CommonHealth
Carey Goldberg is the editor of WBUR's CommonHealth section.