Roxbury Mosque Struggles To Find The Right Imam
02:31
Play
This article is more than 10 years old.
If you are Protestant, Catholic or Jewish in the United States, the search for a new pastor or priest or rabbi is a well-worn path. Not so for the growing number of Muslims in America.
The first American college for Muslim clergy just opened last year — there are no standards for imams, and the training imams receive overseas doesn't match many of the expectations here. The challenges of finding an appropriate imam are playing out across the country — like at the largest mosque in New England, the Islamic Society of Boston Cultural Center in Roxbury.
There are no standards for imams, and the training imams receive overseas doesn't match many of the expectations in the U.S.
The Search For A New Imam
It's noon, time for the second of five prayers in the Muslim day. Thirty-seven men stand shoulder-to-shoulder in this striking red brick mosque as the call to prayer echoes off the walls of the dome.
Lay members lead the congregation in prayer. Mosque leaders are searching for a full-time imam. They've been looking for a year and a half.
"We knew it would take a while," said Bilaal Kaleem, president of the Muslim American Society of Boston and member of the imam search committee at the Roxbury mosque. "We didn't think it would take this long. This is, you know, this is new ground."
New ground, Kaleem said, because Islam is relatively new in the U.S.
"It's really, in some ways, the wild, wild west," Kaleem said, laughing. "There's no set standards, there's no set accrediting bodies, there's no set rules for what defines an imam in the U.S. So it's really very overwhelming."
Perhaps more so because the Roxbury mosque wants an imam who has lived in the U.S. for at least 10 years.
The U.S. Imam Shortage
There are very few American imams. The first U.S. school for Muslim leaders opened seven months ago in California. So many mosques that can afford an imam hire from the home country of most of their members. But this often leads to tensions and frustrations, said Jocelyn Cesari, who directs the Islam in the West program at Harvard University and curates Euro Islam.Info.
"The function of an imam in a Muslim-majority country has very little to do with the multiple tasks of an imam in the U.S.," Cesari said.
Cesari explained that in Muslim-majority countries, the imam is a low member of the state administration, whose main role is to lead the Friday prayer service. In the U.S., Cesari said, many Muslims expect an imam to supervise Sunday School, counsel couples, deliver riveting sermons and represent the congregation at public events.
"They are not equipped to deal with all these sociological, psychological tasks that the imam requires in America," she said. "It's a challenge for Muslims."
Leaders at the Roxbury mosque are particularly interested in finding a imam who can connect with young Muslims.
Mohamed Brahimi, who attends services in Roxbury occasionally, has trouble finding a mosque where his teenagers feel at home.
"I am adamant about not taking my kids to a mosque where the imam is 'an imported imam,' " Brahimi said. "My kids think the stuff the imam is talking about is so irrelevant to them that my kids start looking at the mosque as a place to avoid and that is a problem for me."
For Imams, Boston Can Be A Hard Sell
The Roxbury mosque expects, eventually, to hire a team of imams who can meet the congregation's multiple needs. The plan is to include at least one woman, which leaders say would be a trailblazing move. But they still have to hire the first member of that team. The search committee offered the job to one person — he didn't take it. Boston can be a hard sell — it's cold, it's expensive, managing this Islamic Center is a big job, and it comes with baggage.
"This place has a very high profile and is always in the crosshairs," Kaleem said, referring to controversies about an allegedly favorable land deal for the mosque and former board members who made threatening remarks about Jews and Israel. These allegations were settled in the courts, but not in the minds of some religious leaders in Boston.
"We know whoever is the imam here is going to get the third degree," Kaleem said. "Sometimes imams don't want to go through that. So even if they like the whole vision here, they're nervous about dealing with the challenges of being an imam here."
Many smaller mosques across New England are watching this search play out. Of the roughly 20 mosques in Massachusetts, four have full-time imams and one employs an imam part-time, but many want to hire clergy in the future. The Roxbury mosque plans long-term to create a religious institution that would partner with theological schools in the area to provide imams who could fill the gap it's having a hard time filling now.
This program aired on February 28, 2011.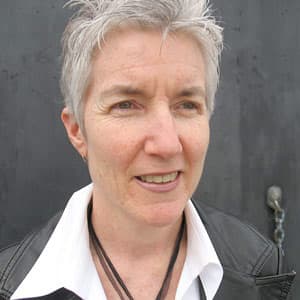 Martha Bebinger Reporter
Martha Bebinger covers health care and other general assignments for WBUR.