Spiritual Health And Rev. Gomes: Finding Inspiration As A Black, Gay Christian At Harvard
This article is more than 10 years old.
Matt poignantly recalls a particularly electrifying benediction that the late Rev. Peter Gomes delivered to a class of sleep-deprived, partied-out Harvard seniors which jolted them into sobriety. "The future is God's gift to you," Mr. Gomes told the young students. "God will not let you stumble or fall. God has not brought you this far to this place to abandon you or leave you here alone and afraid. The God of Israel never stumbles, never sleeps, never goes on sabbatical."
Matt writes:
I remember that benediction very well. That morning (for me it was 2002) is still one of the moments of my life that have really stuck with me. Imagine: It's Commencement Day, a Thursday. The night before, everyone's been partying until the wee hours, in denial about the fact that we have to be up at 6:30 in the morning to attend some sort of church service at Memorial Chapel. Bleary-eyed, yawning, we process into our dining halls for a Commencement breakfast, then march ceremonially through Harvard Square, around the Yard, and into the chapel. There's more than 1,200 of us, so we can't all take seats; many of us are standing or sitting on the floor. It's still crap o'clock. We're still tired. But then ...

The pulpit of Memorial Chapel looms over the congregation like a spaceship. Into this edifice walks Reverend Gomes, seeming even larger and more impressive than the pulpit itself. Then his booming baritone electrifies the room, New England accent so pronounced it sounds British, eliminating all thoughts of sleep, transfixing us until that glorious benediction: "May you work until your life is done, may you live until your work is over."*

As a black, gay student who'd attended Christian school all my life until Harvard, the pure fact of Reverend Gomes was a revelation. The Good Book has probably done more than anything else I'd read to put me at my peace with myself and with my ideas of God. And now I trust the good Reverend is at peace. But I'm sorry that more students won't get a chance to experience his magic in person.

*That's how I remember the benediction; he might have switched it up between '98 and '02.
This program aired on March 1, 2011. The audio for this program is not available.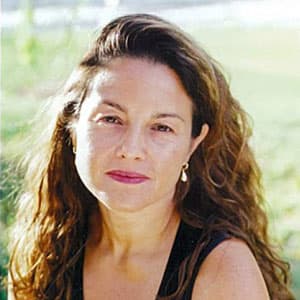 Rachel Zimmerman Health Reporter
Rachel Zimmerman previously reported on health and the intersection of health and business for Bostonomix.