Study: Higher Education Linked To Lower Blood Pressure
This article is more than 10 years old.
In a study published Sunday in the open access journal BMC Public Health, researchers found that women who had 12 years or less of schooling (up to high school), measured 3 millimeters of mercury higher on blood pressure tests than women who attended school for at least 17 years. Men had a 2 mm difference.
Eric Loucks, one of the study's authors and an assistant professor of medical science at Brown, says that on an individual level, the difference in blood pressure is not earth shattering. But if the overall education system shifted to reflect these findings, public health as a whole could improve significantly, he said.
In the paper, Loucks examined 4,000 patient records from the 30-year Framingham Offspring Study. The study participants were the children of members of the Framingham Heart Study, which found that smoking cigarettes causes heart disease, and elevated blood pressure can cause stroke.
Other studies have linked heart disease with lower education levels, but Loucks wondered if the connection was even stronger, and if the biological underpinnings of heart disease (blood pressure, in this case) were also affected by educational level.
Upon closer examination, the female participants had much more dramatic results.
Once researchers controlled for other influences like smoking, drinking, obesity, and blood pressure medication, there was a 2.9 mm difference between women who went to college and those who didn't. It was a 1.3 difference for men. When the study looked at whether these differences persisted over a life span, men and women diverged. Women with college degrees maintained blood pressures 2.5 mm lower than other women. The difference between men dropped to .3.
This could mean that as life goes on, educational level affects heart disease more significantly for women than it does for men.
For both women and men, the practical benefits of having a college degree could be the reason for the difference in blood pressure, Loucks said.
"As people's education goes up, they make more money, they have better jobs, they can afford better health care. Their literacy goes up, along with their ability to understand public health messages. They tend to eat more fruits and vegetables and to exercise more," he said.
The findings could also be related to stress, Loucks said. People without college degrees can have more difficult times finding employment and getting by, so the stress could increase their blood pressure, he said.
"I think that's maybe why it's stronger in women than men. Women who have lower levels in education are more likely to be living below the poverty line and suffering with depression," he said.
Loucks said the findings reflect the changes in education over the years.
"What does it mean to have low education in today's society vs. 30-40 years ago?" he said. "Thirty years ago, a high school education got people better jobs."
"Education means something different for every generation," he said.
Loucks said one of the study's main weaknesses is that it "wasn't able to account for early life factors that could influence both blood pressure and education."
If people have troubled home lives and little opportunity, that stress could not only make them unlikely to obtain college degrees, but could also lead them to have higher blood pressure.
Also, the study included mostly white participants, because the town of Framingham has a largely white population. This means the findings do not necessarily apply to the African American and Hispanic communities, which tend towards higher blood pressure.
And the question remains, Loucks said, whether policy makers should try to improve the quality or quantity of education. Is it the time students spend in college that allows them to mature and handle the stresses of life? Does the process of learning contain the health benefits? Or can the practical benefits of having a college education, like increased access to health care, explain the findings?
Ultimately, Loucks said, the researchers hope to determine what specific education interventions could improve public health.
This program aired on March 1, 2011. The audio for this program is not available.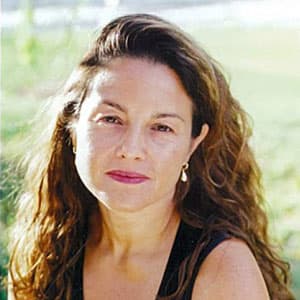 Rachel Zimmerman Health Reporter
Rachel Zimmerman previously reported on health and the intersection of health and business for Bostonomix.