Premium Pay: Ex-Blue Cross CEO Compensation Is Closer To $11.3M
This article is more than 10 years old.
Wow, health care costs are really rising fast.
Just a few hours ago we posted that former Blue Cross Blue Shield CEO Cleve Killingsworth received a pay package worth $8.6 million when he abruptly resigned as chief of the state's biggest health insurer last year.
Well, on closer inspection, WBUR's Martha Bebinger reports that Killingsworth's total pay package is closer to $11.3 million. Here she is on All Things Considered earlier this evening:
Here's how the deal breaks down: Cleve Killingsworth received $8.6 million dollars last year, most of which was his retirement benefit. The remaining $1.4 million was the first of three severance payments. Killingsworth will receive two more severance payments for a total of $11.3 million.

We asked Blue Cross Senior Vice President Jay McQuaide how the company could justify this expense at a time when rising health care costs are one of the state's most pressing problems.

"There's no questions that this is a significant amount of compensation and we would be the first to recognize that," says McQuaide. "We also understand that affordability is the central issue facing the community today and that we need to lead by example."

That example, says McQuaide, is a less generous payment package for the current CEO Andrew Dreyfus. His base salary is 25% less than what Killingsworth earned and the company is reducing the retirement and severance pacakages as well. But that attempt to say "we've learned our lesson," isn't persuading some critics.

"This kind of compensation package is outrageous, it's inappropriate and it's one of the exact reasons why health care costs are skyrocketing," says Dierdre Cummings, the legislative director for MASSPIRG. It "leads the public to lose faith that we can actually be serious about driving down the cost of health care."

"Frankly I think they lose all credibility that they are struggling financially when they grant these packages," says Jon Hurst, president of the Retailers Association of Massachusetts. Hurst says this deal is out of line with the state of the economy.

"We've gone year after year with double digit premium increases for small businesses and working families in a very tough economy," Hurst continues, "and we think the health care industry needs to better reflect what's happening in our economy."

Many low wage health care workers are also angry. Jeff Hall, spokesman for 1199, Service Employees International Union, says this deal is frustrating at time when members are making sacrifices to control costs.

"This sends a troubling message from the insurance industry," says Hall, "and somebody ought to take a closer look given the situation around costs, it's troubling."

Attorney General Martha Coakley said in a statement, "While Blue Cross may be required to meet its contractual obligation to its former CEO, we continue to be concerned about high levels of executive compensation at health care organizations given current fiscal condtions and efforts to control costs in health care."

The Patrick administration says it is reviewing the deal to see if it warrants further scrutiny or action.
This program aired on March 1, 2011. The audio for this program is not available.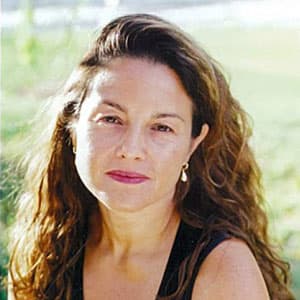 Rachel Zimmerman Health Reporter
Rachel Zimmerman previously reported on health and the intersection of health and business for Bostonomix.