Breaking News: Harvard Pilgrim, Tufts Call Off Merger Talks
This article is more than 10 years old.
The two companies, which have been conducting merger talks for a month, "have now determined that we are stronger as individual competitors than one company," Eric Schultz, president of Harvard Pilgrim, said in a joint statement from the two insurers.

During their due diligence, the companies said, they concluded the savings and efficiencies they were seeking would be more difficult to achieve than initially thought, while integrating their organizations would prove more expensive and time-consuming.
Here's the joint press release:
Boston – The Board of Directors of Harvard Pilgrim Health Care and Tufts Health Plan today announced that they will not pursue a merger of the two non-profit health plans. On January 25, 2011, Harvard Pilgrim and Tufts Health Plan signed a non-binding Memorandum of Understanding (MOU) as the first step in exploring a possible merger of the organizations. The MOU authorized a due diligence period for both organizations to internally review the merits of a potential transaction.

"We have spent the last six weeks in a vigorous process thoughtfully exploring the practical feasibility of combining our two organizations for the benefit of our customers, members and the many other people we aim to serve. As a result of this process, we have now determined that we are stronger as individual competitors than one company," said Eric Schultz, president and chief executive officer of Harvard Pilgrim Health Care. "Both organizations will continue their work to keep high quality health care accessible and affordable, while at the same time investing in community programs and initiatives."

During the due diligence period it became apparent that the savings and efficiencies both organizations were seeking would be more complex to achieve than initially envisioned and the integration of the two organizations would be more costly and time-consuming than anticipated when discussions first began.

"The due diligence process provided us with the opportunity to carefully explore whether our organizations are operationally compatible. We made the thoughtful determination that while we are in the same business, our operations are very different and, in many important aspects, not fully compatible without significant changes to existing processes and applications," said James Roosevelt, Jr., president and chief executive officer of Tufts Health Plan. "Based on the information we have received in the due diligence process, we now believe this decision is in the best interest of those we serve: our members and customers. We walk away from these discussions with great respect for the leadership at Harvard Pilgrim and remain respectful competitors in the Massachusetts market."

The two organizations are the highest ranking health plans in the nation for customer service and quality. As the #1 ranked health plan, Harvard Pilgrim Health Care operates in Massachusetts, Maine and New Hampshire; while Tufts Health Plan, ranked #2, operates in Massachusetts and Rhode Island.
This program aired on March 4, 2011. The audio for this program is not available.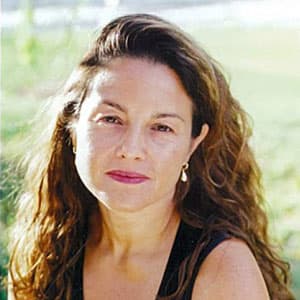 Rachel Zimmerman Health Reporter
Rachel Zimmerman previously reported on health and the intersection of health and business for Bostonomix.