Makena Backlash: Outrage Over Pricey New Version Of Old Drug To Prevent Premature Birth
This article is more than 10 years old.
The cost of Makena, marketed by KV pharmaceuticals and also known as 17-Hydroxyprogesterone, went up 100-fold — from about $300 to $30,000 for a 20-week treatment course — when its status changed from generic to branded drug, according to a recent report in The New England Journal of Medicine. Outraged consumers and interest groups shocked by the new sticker price say the women who most need the medication won't be able to afford it.
From the blog:
17-Hydroxyprogesterone has been in use for preventing preterm birth for decades, but had not specifically been approved by the FDA – it was usually compounded by pharmacists. It is now the only drug on the market with FDA approval for preventing preterm birth.

Following this new FDA approval for an old intervention, what was once a $10 per dose drug has become a $1,500 per dose drug. This has raised some hackles. Nicholas Fogelson of Academic Ob/Gyn urged readers to "Boycott Makena," stating that he will try to keeping getting compounded (and cheaper) injections for his patients.

Others have expressed outrage that the March of Dimes, which works in part to reduce premature birth, supported KV Pharmaceutical's application to the FDA and "has received hundreds of thousands of dollars in donations from KV's subsidiary Ther-RX, which will market Makena," according to a Time health blog.

A blogger at The Preemie Primer expresses dismay that the March of Dimes didn't anticipate such a price hike when they supported the pharmaceutical company's application.
And The New England Journal of Medicine piece earlier this month makes this sobering point:
Rather than representing a good investment of increasingly scarce health care resources, Makena will force patients, physicians, and those responsible for financing care to make hard choices. K-V Pharmaceutical has announced a copayment-assistance program, but no program providing short-term financial assistance to some patients will mitigate the harm that this new cost will cause to publicly funded programs, including Medicaid, and the women who rely on them. Nor will it mitigate the cost to employers and individuals who purchase insurance coverage and therefore directly bear all increases in health care costs. This tremendous cost increase and the likely decrease in access to an effective medicine are sizable unintended consequences of the FDA approval of 17OHP. They demand reconsideration and corrective action.
This program aired on March 29, 2011. The audio for this program is not available.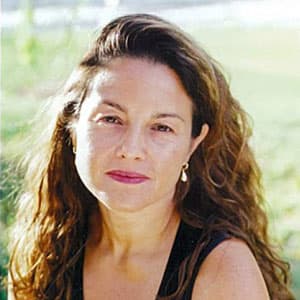 Rachel Zimmerman Health Reporter
Rachel Zimmerman previously reported on health and the intersection of health and business for Bostonomix.