A Coming Out Party For Accountable Care Organizations
This article is more than 10 years old.
Today, in The New England Journal of Medicine, Dr. Berwick lays out a new framework for medical care delivery — the Accountable Care Organization — with an ambitious goal to better organize our fragmented health care system and provide patients with improved, less expensive care. (For more on what, exactly, an ACO is, see our primer here.) Here's Berwick's rationale for the new plan, which moved a step forward today when the Department of Health and Human Services issued a notice of proposed rule-making that will define how physicians, hospitals, and others can adopt this new organizational form:
A common criticism of U.S. health care is the fragmented nature of its payment and delivery systems. Because in many settings no single group of participants — physicians, hospitals, public or private payers, or employers — takes full responsibility for guiding the health of a patient or community, care is distributed across many sites, and integration among them may be deficient. Fragmentation leads to waste and duplication — and unnecessarily high costs...

The creation of ACOs is one of the first delivery-reform initiatives that will be implemented under the ACA [the national Affordable Care Act]. Its purpose is to foster change in patient care so as to accelerate progress toward a three-part aim: better care for individuals, better health for populations, and slower growth in costs through improvements in care. Under the law, an ACO will assume responsibility for the care of a clearly defined population of Medicare beneficiaries attributed to it on the basis of their patterns of use of primary care. If an ACO succeeds in both delivering high-quality care and reducing the cost of that care to a level below what would otherwise have been expected, it will share in the Medicare savings it achieves.
Questions, of course, abound. What will the ACO's feel like for patients? WIll providers play nicely together on their new teams? Will new incentives undermine quality care in exchange for cost savings? No one knows for sure, but at least Berwick makes clear his priorities as the process moves forward:
A critical foundation of the proposed rule is its unwavering focus on patients. We envision that successful ACOs will honor individual preferences and will engage patients in shared decision making about diagnostic and therapeutic options. Information management — making sure patients and all health care providers have the right information at the point of care — will be a core competency of ACOs. Held to rigorous quality standards (see table), ACOs will be expected to be proactive in their orientation and to regularly reach out to patients to help them meet their needs for preventive and chronic health care. Patients who seek care at their ACO will know that their physicians are part of that ACO, but as beneficiaries of fee-for-service Medicare, they will continue to be free to seek care from any Medicare provider they wish. They will not be locked into seeing only particular health care providers.
Here are the proposed quality standards for the ACO's:

This program aired on March 31, 2011. The audio for this program is not available.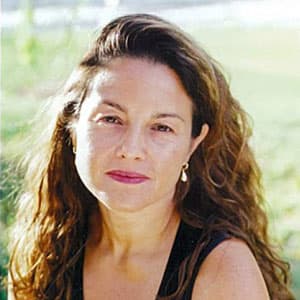 Rachel Zimmerman Health Reporter
Rachel Zimmerman previously reported on health and the intersection of health and business for Bostonomix.