Report: State Cut $3B From Programs Since 2009
This article is more than 10 years old.
A new report on recent state budget cuts shows that since 2009, the state has cut $3 billion from its programs, with state aid to local communities slashed by more than 30 percent.
The Massachusetts Budget and Policy Center examined the past three years of state budgets and the cuts proposed by Gov. Deval Patrick for fiscal year 2012.
Noah Berger, the center's executive director, said the only sensible path now involves raising revenue.
"One place to look is at the taxes that were cut significantly 15 years ago," Berger said. "We enacted about $2.5 billion of cuts to our income tax, cuts to the rate, cuts to the tax rate on dividends, and part of a reform could be restoring the higher rate on taxes, a higher rate on investment income."
Berger said the recession leads more residents to seek government services, so the budget cuts are especially harsh.
-- Here's the report (on Scribd):
http://www.scribd.com/doc/52335513/Massachusetts-Budget-and-Policy-Center-On-State-Cuts
This program aired on April 4, 2011. The audio for this program is not available.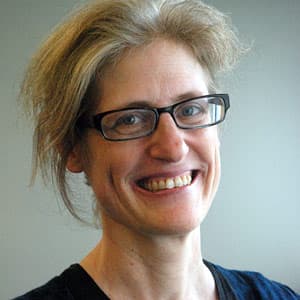 Sharon Brody News Anchor
Sharon Brody is the voice of WBUR's weekend mornings. On Saturdays and Sundays, she anchors the news for Weekend Edition and other popular programs.