Join Us For FreshStart Spring: It's Time To Get Healthier
This article is more than 10 years old.
Sigh. I used to be so proud of these flour sacks. I placed them above my stove in mid-2009, after I finally managed to shed the extra 15 pounds that had dogged me my entire adult life. Suddenly, shockingly, I was not overweight. I could run five miles. I brimmed with vim. The flour bags were meant to remind me that 15 pounds might not get me onto Biggest Loser, but it's no small amount either. Who'd want to go through life dragging those sacks around?
Well, that's just what I'm doing now. They're effectively strapped onto my lower torso. Creepingly, I lost my motivation and discipline. I dropped out of Weight Watchers. The book I co-wrote came out, and the national television appearances that had so frightened me and spurred my efforts were now behind me. I started this exciting but demanding new job. And here I am, back at my old weight, back to a slow three miles and cookies every night. Can you help me? Can I help you? And can we all get some professional help?
Here's the proposition. We create a community called FreshStart, in which we:
1) FIgure out our health goals and plans (more on that soon) and share them with each other.
2) Then check in on CommonHealth at least once a week and share how we're doing, along with exchanging wisdom — both our grassroots tips and advice from health professionals.
Why do it?
You know the big prize. Wellbeing. It's time. And we'd like CommonHealth not just to report on health, but to actually help its users get healthier.
The material prizes
We're so pleased to be able to offer:
- 25 copies of a new special health report from Harvard Medical School called "Simple Changes, Big Rewards," to give away to our first 25 FreshStart members who'd like one. This is a supremely useful report, science-based but utterly practical about how to choose health goals and change habits.
-20 WBUR water bottles to the first 20 members who'd like one.
-20 WBUR sport sacs. Same deal.
When we begin sign-up on Monday, we'll provide instructions on how to request the prizes.
The power of community and accountability:
When I got into shape in 2009, I found it hugely helpful to be part of a community of about a dozen friends or acquaintances all sharing similar goals at the same time. We shared tips; we helped each other get back on the wagon after slipping off; we even all met a couple of times for healthy meals.
But I was a rank amateur at drafting social connections for the cause of health. New York Times reporter Brian Stelter got extra-famous last year for using Twitter to foster his weight loss: He dropped from 275 pounds to below 200 by reporting his eating and exercise to more than 600 followers. And he writes that the truly hard-core hook up their scales so that the numbers are automatically announced to the Twitter public. (For Twitter types, we'll post using the hashtag #freshstartspring.)
Our idea is a sort of cross between my email gang and Brian Stelter's tweeting hordes. It's an open group rather than a closed email circle, but instead of constantly tweeting, we just post our goals, plans and updates as comments below the latest FreshStart post on CommonHealth. At the top of the site, you'll see a FreshStart tag that you can click to bring you to all those posts.
You can be as anonymous as you like. You can choose to reveal, or not to reveal, your name, your health story, your weight, your age, your bad habits, your diagnoses. But I suspect that the more "out there" you are, the more you let your local community in on your efforts and aspirations, the more you'll be helped by that public eye, and public support.
Expertise and good advice:
We plan to borrow liberally from Simple Changes, Big Rewards.
And we're privileged to have on board as our chief wellness coach Dr. Beth Frates. She is the Assistant Director of Medical Education of the Institute of Lifestyle Medicine at Harvard Medical School. Beth is also a certified health and wellness coach with her own company, Wellness Synergy, focused on enabling people to reach their optimal level of health and wellness by creating a vision of what can be, identifying compelling motivators, recognizing pesky obstacles, brainstorming successful strategies around barriers, and utilizing the power of hidden strengths.
We'll call in other experts as well as we go along, including from Boston University's Sargent College, which focuses on health and rehabilitation sciences.
So start thinking!
Tomorrow, we'll have some opening words from Beth about how to get started and set goals. But it's not too early to start thinking. Here's how "Simple Changes" begins:
"Change your life. Three simple words, no easy task. Yet a richer, healthier life is well within bounds. Small changes can add up to surprisingly big course corrections. But which changes should you make? And how can you stick with them?"
This program aired on April 14, 2011. The audio for this program is not available.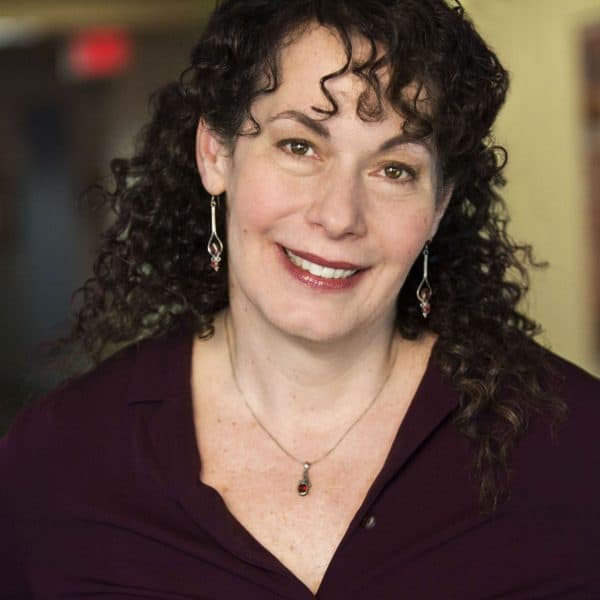 Carey Goldberg Editor, CommonHealth
Carey Goldberg is the editor of WBUR's CommonHealth section.