A Snapshot Of Massachusetts Midwifery Care: 6 Surprising Facts
This article is more than 10 years old.
The UMass Boston's Center for Women in Politics and Public Policy today released the first comprehensive study of midwives in Massachusetts: who they serve, who they are and the challenges they face. Here are a few facts from the report — which includes responses from 290 certified nurse midwifes — that may surprise you:
1. Midwife-Assisted Births On The Rise

In Massachusetts, the number of nurse-midwife-attended vaginal births nearly tripled between 1990 and 2008  (from 7.9% to 21.6%) and there has also been a recent uptick in the rate of home births.

2. Beyond Childbearing Women

While midwives are more commonly known for the care they provide to childbearing women, midwives serve women in all stages of life. A substantial number of Certified Nurse Midwives (CNMs) care for young women (under 20 years of age), recent immigrants, and women whose first language is not English. About one-third (33%) of CNMs indicated that at least 31% of their patients are Hispanic or Latina. The majority of CNMs noted that a significant proportion of their service reimbursement comes through government-assisted health care.

Also, the age range of patients that CNM's care for is vast, the report notes: from 8 years old up to 100.

3. Providing Primary Care

According to the report, 38.5% of those surveyed said that primary care constitutes some portion of their practice.

4. Docs Still Supervising Midwives

Massachusetts is one of the few remaining states (there are five others) that require certified nurse midwives to work under a physician's supervision in a hospital setting. That's a result of legislation enacted in 1977; a bill now pending would do away with that requirement.

5. What They Earn

The majority of CNMs (71.5%) work full-time and 28.5% work part-time. Full-time CNMs earn a median of $92,000 and part-time CNMs earn a median of $65,500.

6. Midwives Age Too

Nearly half of all midwives in Massachusetts have been practicing for over 10 years and many for more than two decades, the report says. Over 30% of CNMs indicated possible retirement by 2020. With an average age of 53, it is likely that CPMs/DEMs will soon also face a workforce shortage. A midwifery workforce shortage would pose challenges in meeting women's reproductive and maternal health needs, particularly for the vulnerable populations served by CNMs.
The overall goal of the report is to "bring attention to the midwifery workforce, which we think is largely invisible in the system, but is profoundly important," said Christa Kelleher, the study's co-principal investigator, and research director at the Center for Women in Politics & Public Policy at the University of Massachusetts Boston. "Nurse midwives are becoming the lead maternity caregivers for many women in the Commonwealth and primary care givers for certain women, particularly those in underserved communities."
This program aired on April 14, 2011. The audio for this program is not available.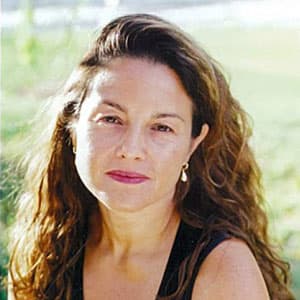 Rachel Zimmerman Health Reporter
Rachel Zimmerman previously reported on health and the intersection of health and business for Bostonomix.