Facebook Depression? Not So Fast Say MGH Shrinks
This article is more than 10 years old.
They define the disorder like this: "depression that develops when preteens and teens spend a great deal of time on social media sites, such as Facebook, and then begin to exhibit classic symptoms of depression."
Well, a pair of child psychiatrists from Massachusetts General Hospital challenge the AAP's assertion that a specific depressive disorder linked to Facebook exists, in a piece on the MGH website. The psychiatrists, Dr. Eugene Beresin, Director of the Center for Mental Health and Media at the MGH Department of Psychiatry and Associate Director Dr. Tristan Gorrindo suggest such a diagnosis could be problematic in several ways.
For one thing, Dr. Beresin says, it trivializes a serious neurobiological disorder ("Oh, it's just Facebook Depression — not to worry" ).
Moreover, he adds, simply spending several hours fixed on a single activity might not necessarily be so bad. "I was groomed to be a concert pianist," Beresin says. "I practiced piano 3, 4 hours a day, and no one called me "pianist depressed."
And for some painfully awkward or shy kids, Facebook, or other social media, might actually be the pathway toward better social integration, he says.
Here, the doctors explain further:
While we applaud the efforts of the AAP to bring the dangers of unmonitored or extensive social media use to the attention of parents and clinicians, we worry that the term "Facebook Depression," might be more confusing than helpful. As child psychiatrists, what concerns us is that there is no scientific study of this diagnosis, nor are there criteria for how this diagnosis is made. This might be confusing for parents and clinicians who see it billed in this report with the same level of importance as sexting, cyberbullying, and other behaviors that we know to be detrimental to children.

Additionally, the term "Facebook Depression," confuses the real meaning of the term depression. A diagnosis of "depression" should not be based on the amount of time one spends with a particular media. Certainly, a student who practices piano five hours a day and then develops symptoms of depression, does not have "piano depression." While it may be true that the excessive use of social media may be a form of an "addiction" or other "disorder" provided that it is dysfunctional and disrupts social, academic, or recreational functioning, these behaviors have not yet been formally labeled as disorders because careful research and clarification of these behaviors has not yet been completed – a similar process is needed before "Facebook Depression" can be deemed a valid disorder.
Beresin and Gorrindo explicitly state they don't believe Facebook can cause depression (phew)! However, they do offer five important tips to parents of screen-addicted teens, and to pediatricians:
1. For pediatricians, we recommend that they incorporate an assessment of a teens "media diet" into all their check-up visits with teens. A Media Inventory should be a core part of all medical histories for children, adolescents and adults.

2. For parents, we agree with the AAP recommendation that they should be discussing internet use with their kids. However, we feel that these discussions should start long before their children are teens. Parents should begin talking to kids about computer use as early as possible. In fact, parents should be talking with their kids about relationships, risky behavior and other important social issues from early childhood – setting a tone early on that parents are open to discussion about confusing and difficult topics.

3. From researchers, anyone who treats children needs a better understanding of what the impact of social media truly is. We need to know the true risks of prolonged social media use and we need strict criteria which help us know when a child has crossed over from excessive usage into what we would deem problematic or pathologic usage.

4. Many parents don't understand social media websites (such as Facebook), let alone know how to offer guidance to their children about it. Parents should educate themselves using websites like http://getnetwise.org/ , http://www.netsmartz.org/Parents , or http://www.commonsensemedia.org/advice-for-parents. Pediatricians and parents should strive toward media literacy by frequenting such sites, that review internet games, sites, social media sites, etc.

5. Kids should not be on social media websites before they are emotionally ready to handle what they might encounter. Facebook draws an arbitrary line at age 13 and says that no child younger than that age should be on their website. However, that age might be different for each child. If parents are worried or don't know, they should discuss it with school counselors or their pediatrician.
This program aired on April 25, 2011. The audio for this program is not available.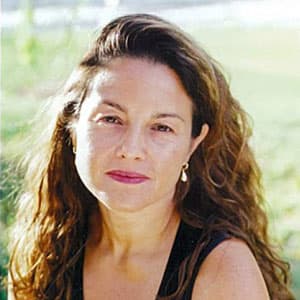 Rachel Zimmerman Health Reporter
Rachel Zimmerman previously reported on health and the intersection of health and business for Bostonomix.