Challenging The NYT On Andrew Wakefield
This article is more than 10 years old.
In the piece for the Knight Science Journalism Tracker, Raeburn writes that the Times story, by Susan Dominus "should never have been written." Here's why:
...in my view, [it] goes a long way toward restoring Wakefield's image as a kindly, misunderstood doctor who simply wants to protect children. Despite the balance, despite the recitation of Wakefield's sins, Dominus has written a story that will persuade many readers that maybe Wakefield is not such a bad guy at all, even if, as she writes, among many other things, that he failed "to disclose financing from lawyers who were mounting a case against vaccine manufacturers."

As any reporter should know, a "study" of a few children proves nothing, and a study of a handful of children that has found no confirmation and has indeed been roundly and extensively rebutted might not deserve yet another hearing for its author in the press.

Dominus needs no instruction from me about fairness and objectivity, but she must know that her story is far from objective. We're too sophisticated here to blame Dominus for the headline, but the editors call Wakefield "an autism guru." That's where a writer might stand up and protest, and maybe Dominus did so, and lost.
His point here is that the Wakefield story has been thoroughly told, again and again, so what was the point of a high-visibility rehashing of events? Moreover, he suggests, resurrecting Wakefield's reputation may drive more parents to reject vaccinations for their children, thereby raising the public health risk for others.
Personally, I thought the story was sympathetic, but in the end came down against Wakefield's credibility. One reason I arrived at this conclusion was due to another little secret of journalism: it is widely held that a reporter's true feelings can be deduced by the final sentence of his or her story. In the case of the Wakefield piece, it ended like this:
Before leaving for the airport with Wakefield and his son, I took in the view from the deck. The hills looked lofty, peaceful, a little bit blurred in the distance — you could believe, as Wakefield had promised, you were in Tuscany. With a little effort, you can believe almost anything.
This program aired on April 26, 2011. The audio for this program is not available.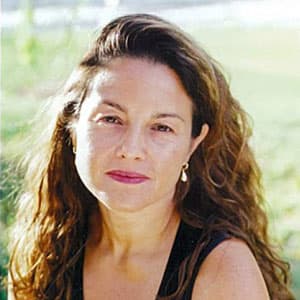 Rachel Zimmerman Health Reporter
Rachel Zimmerman previously reported on health and the intersection of health and business for Bostonomix.