AARP Outs Lawmakers Who Broke Pledge On Gift Ban
This article is more than 10 years old.
The influential advocacy group for the over-50 crowd today delivered letters to 14 state representatives to remind them of the "campaign promises they made to maintain and fund the prescription drug gift ban and disclosure law."
Happy to name names, the AARP put out a list of the reps who voted to repeal the 2008 law which bans drug companies from offering gifts, wine, lavish dinners and other freebies to physicians. The repeal passed in the House overwhelmingly Tuesday with bipartisan support as part of a budget plan. Here's the full list of AARP promise-breakers — each of whom had signed a pledge last year to uphold the gift ban and disclosure law:
Paul Adams (R-Andover, 17th Essex District)
Richard Bastien (R-Gardner, 2nd Worcester)
Paul Brodeur (D-Melrose, 32nd Middlesex)
Edward Coppinger (D-Boston, 10th Suffolk)
Gloria Fox (D-Roxbury, 7th Suffolk)
Anne Gobi (D-Spencer, 5th Worcester)
Steven Levy (R-Marlborough, 4th Middlesex)
John Mahoney (D-Worcester, 13th Worcester)
Paul Mark (D-Hancock, 2nd Berkshire)
Tom Sannicandro (D-Ashland, 7th Middlesex District)
Paul Schmid (D-Westport, 8th Bristol District)
Ellen Story (D-Amherst, 3rd Hampshire District)
Benjamin Swan (D-Springfield, 11th Hampden District)
Cleon Turner (D-Dennis, 1st Barnstable District)

The AARP, which represents more than 800,000 members in the state, says in its 2010 Voters' Guide that each representative responded to a specific question on prescription drug affordability and also indicated support for the gift ban law.
Today's letter, from State Director Deborah Banda and State President Linda Fitzgerald reads, in part:
AARP members were counting on you to keep your campaign promise. In the AARP Voters' Guide, published in October 2010, you responded to a specific question on prescription drug affordability and indicated you supported maintaining and funding the prescription drug gift ban and disclosure law. But, Tuesday you voted in support of Amendment No. 230 to repeal the law. AARP members want to know why you changed your position.
This program aired on April 28, 2011. The audio for this program is not available.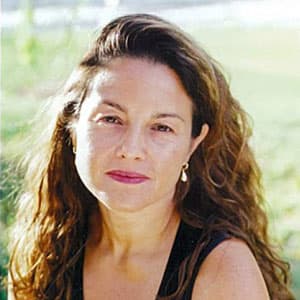 Rachel Zimmerman Health Reporter
Rachel Zimmerman previously reported on health and the intersection of health and business for Bostonomix.