8 Songs In 8 Hours: What Does That Say About The Music Industry?
05:53
Play
This article is more than 9 years old.
The music industry has been reeling over the past decade or so with the rise of the Internet and the collapse of traditional business models. At a conference this week in Boston — Rethink Music, hosted by Berklee College of Music and Harvard University — 500 musicians, label representatives and people from all corners of the biz converged to talk about the future.
An unusual experiment also took place — one meant to raise awareness about the immediacy that the music business has become.
Four artists holed up in an Allston studio crammed with instruments. They're already successful. They tweet, they blog, they create viral videos and release music online, largely independent of the music industry system as it once was.
"Getting signed meant reaching people. Getting signed meant people would hear your music," said Amanda Palmer. "That doesn't mean anything anymore."
The Boston songstress and performance artist orchestrated this "flash collaboration" with Damian Kulash of the band OK Go, Ben Folds and Palmer's husband, sci-fi writer Neil Gaiman. Their objective? Write, record and release eight songs in eight hours.
But they also enlisted the help of their fans, inviting them to tweet song titles to get their creative juices flowing. The whole experiment was streamed online in real time.
"What's interesting here is the incredible speed with which we can get to what we do today to our fans," Gaiman said. "To the curious, to people who just see a reference to it on the Internet and want to find out what it is, that completely changes everything."
And that's the point of this exercise, and why it fit into the Rethink Music Conference.
Palmer explained how it happened. When Berklee and Harvard asked her to form a panel, she wanted to bring along a few of her friends — friends she thought had something important to say about the future of the music industry.
"At the same time it seemed obvious that we should do something more than just sit around a table and talk about how awesome the Internet is and how we've been using it," she explained. Instead, she said, they decided to make something.
"What this does is it reminds me that you make music because you're communicating," Folds said, "and there are people listening at that moment. And that's the most important thing."
Kulash said the music industry is saturated with chatter about its current crisis. He and his band, OK Go, split with their major label, EMI, last year.
"As the music industry has collapsed there's been this preponderance of conferences and lectures about exactly what's going to happen in the future since nobody knows how to make money in music anymore," he said. "The only way to make money is to talk about how you're going to make money."
But some people I talked to at the conference are making money. Richard Gottherer anticipated the digital revolution by six or seven years by starting The Orchard in 1997. It's the largest digital distributor in the world, handling over 2 million music tracks. Gottherer has been in the industry since the late '60s, when he founded Sire Records, so he's seen a lot. "The secret to how I've survived and continued in the business is to accept what's in front of me and move forward," he said.
"The secret to how I've survived and continued in the business is to accept what's in front of me and move forward."

Distributor Richard Gottherer
Del Bryant, CEO of BMI, also sees a bright future. The company's been representing songwriters since 1939, making sure they get license fees for radio play, sales and performances. But he says things have changed dramatically over the past decade.
"We 10 years ago weren't licensing hardly any digital," Bryant said. "Today it's the fastest-growing sector of our income in percentage points. We will cross $30 million in this year."
That's one positive spot in an industry that's seen CD sales drop 50 percent over the same time period. Tom Silverman founded Tommy Boy Records in 1981 and worked with everyone from Queen Latifah to De la Sol. Old paradigms, like shipping out millions of physical CDs, he said, are history, and that idea is causing panic in the industry.
"There's a lot of fear because the old models aren't working the way they did before," he said, "and the big businesses were based on those models, and those models were based on control, and control was based on limiting supply, and you can't limit supply in the digital world. It's an unlimited thing."
Since labels can't make money by controlling unit sales anymore, they need to start caring about customers — something Silverman said they haven't done in the past. And he believes musicians do need labels.
"You may not call it a label, but whatever your team is, who's going to do marketing, who's going to do billing, who's going to monetize the assets and the brand?" Silverman asked. "Who's going to do collections, who's going to do legal, who's going to protect them when people steal their stuff?"
There is a dominant perception — in this DIY-music era — that aspiring musicians don't need or want record deals. But a recent survey by ReverbNation.com and Digital Music News found that 75 percent of more than 1,800 artists surveyed actually do.
"If you want to be a great brand, ideally you're relevant to the masses," said Neil Jacobson, senior vice president of A&R and Management at Lady's Gaga's label — Interscope/Geffen/A&M.
"And getting to the masses now is harder than it's ever been, there's just so many places you have to get, eyeballs are all over the place, and being able to coordinate those is something that a label can provide," Jacobson said.
While industry reps at the conference tried to take the old model into the new world order, there were a lot of young music students in the crowd for whom there is no model.
"What's next?" asked Emily Elbert. "You know, there's a lot of questions to be raised."
Elbert is a senior at Berklee, majoring in performance.
"You know they have those 'choose your adventure' books when you're a kid, and that's kind of what this is now," she said. "It's like you can create your career however you want. So that's cool because you can be in charge."
Like musician Palmer, who dreamed up the eight songs in eight hours exercise. She divorced her longtime record label, Roadrunner Records, a year ago.
"As an artist you kind of are obligated to empower yourself," Palmer stated, "which is kind of a pain in the ass. You know, it was clearly easier when you could just get in a limo and be told what to do. But that's now over." And that's fine with her.
For the record, Palmer's experiment ended up with six songs in about 12 hours. (It's available on Bandcamp.com.) The musicians admit it's not their best work — more like demos. But they give themselves an A for effort. And they say they'll continue making and distributing their art the way they want to — always with meticulous care, they say, and in whatever time they believe it requires.
As for what their exercise might say about the music business, Kulash joked in front of a packed room at Hynes Convention Center that maybe artists should start releasing their songs at the explosion of conferences about the future of the industry.
This program aired on April 28, 2011.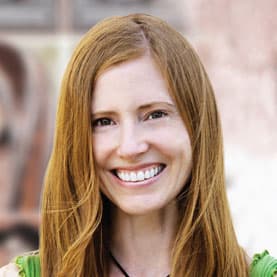 Andrea Shea Senior Arts Reporter
Andrea Shea is WBUR's arts reporter.