Breaking: Atrius Health And Fallon Clinic Agree To AG Oversight
This article is more than 10 years old.
BOSTON – In order to address potential antitrust concerns that could impact consumers, Atrius Health, Inc. ("Atrius") and Fallon Clinic, Inc. ("Fallon Clinic") have entered into an Assurance of Discontinuance and agreed to provide information on future contract terms, Attorney General Martha Coakley's Office announced today. In April 2011, Atrius and Fallon Clinic announced that they intended to affiliate.

"This agreement with our office to report the details about future contracts and rates will guard against unwarranted price increases," said AG Coakley. "At a time when health care costs are a major concern for individuals and businesses throughout the Commonwealth, my office will continue to examine market affiliations to ensure potential benefits to consumers outweigh potential anticompetitive effects."

Fallon Clinic is a multi-specialty medical group located in central Massachusetts. Atrius is made up of five member groups that provide primary and specialty health care in Eastern Massachusetts. Atrius and Fallon Clinic have executed an Affiliation Agreement that will make Fallon Clinic the sixth member group of Atrius.

Under the Assurance of Discontinuance filed in Suffolk Superior Court, Atrius and Fallon Clinic must provide contract terms for Fallon Clinic and a financial analysis of the terms 30 days in advance of executing new contracts with the major health insurance companies with whom they do business. The Assurance will last for the lesser of 10 years or the next two contract cycles with those health care insurance companies.
Update: On June 24, Gene Lindsey, president & CEO of Atrius Health and Harvard Vanguard Medical Associates sent us this statement:
We are so convinced that together we are going to be effective at improving quality and controlling costs by sharing technology, systems and expertise that the Attorney General's oversight seems reasonable and does not concern us at all. This agreement helps to instill confidence that we have nothing but the best intentions for our patients and that we plan to be a model for more financial transparency in healthcare. We're not interested in driving up the costs of care, but rather on conceptualizing how to be better stewards of scarce resources.
This program aired on June 21, 2011. The audio for this program is not available.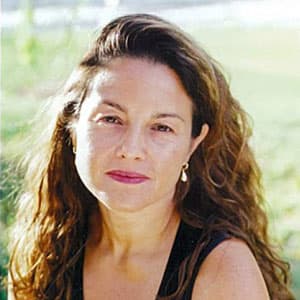 Rachel Zimmerman Health Reporter
Rachel Zimmerman previously reported on health and the intersection of health and business for Bostonomix.