When Child Death Cases Are Mishandled
This article is more than 10 years old.
The piece on NPR today, The Child Cases: Guilty Until Proved Innocent, begins with the heartbreaking story of a little girl from Texas:
Her name was Isis Charm Vas and at 6 months old she was a slight child – fifth percentile in height and weight.

Isis Vas was just six months old when she died.

When the ambulance sped her to Northwest Texas Hospital in Amarillo on a Saturday morning in October 2000, doctors and nurses feared that someone had done something awful to her.

A constellation of bruises stretched across her pale skin. CT scans showed blood pooling on her brain and swelling. Blood was found in her vagina. The damage was so severe that her body's vital organs were shutting down.

Less than 24 hours later, Isis died.

An autopsy bolstered the initial suspicions that she'd been abused. Joni McClain, a forensic pathologist, ruled Isis' death a homicide and said the baby had been sexually violated. McClain would later describe it as a "classic" case of blunt force trauma, the type of damage often done by a beating.

The police investigation that followed was constructed almost entirely from medical evidence. In the end, prosecutors indicted one of the child's babysitters: Ernie Lopez.

Today, Lopez is serving a 60-year prison term for sexual assault and is still facing capital murder charges.
The problem with the case again Lopez, the story reveals, is that it may have been terribly mishandled.
...a growing body of evidence has emerged suggesting that McClain and the hospital staffers were wrong about what happened to Isis — and that her death was not the result of a criminal attack.

If Lopez is ultimately exonerated, his case will not be unique. An investigation by NPR, ProPublica and PBS Frontline has found that medical examiners and coroners have repeatedly mishandled cases of infant and child deaths, helping to put innocent people behind bars.
The piece raises hard questions about the way some of these horrific cases were investigated. But in many ways, it feels like a recap of a recent magazine piece in The New York Times, which posed doubts about the diagnosis and science behind shaken baby syndrome. (The NYT piece mentions CommonHealth, by the way, and when we posted about shaken baby syndrome, we had an overwhelming response from a number of medical and legal experts who asserted, powerfully, that the science behind the syndrome remains sound.
This program aired on June 28, 2011. The audio for this program is not available.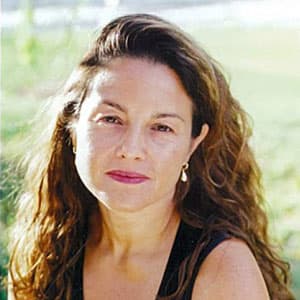 Rachel Zimmerman Health Reporter
Rachel Zimmerman previously reported on health and the intersection of health and business for Bostonomix.