The Massachusetts Hospital Landscape: Fast, Furious Consolidation
This article is more than 10 years old.
By Fran Cronin
CommonHealth Intern
Harvard health policy professor Robert Blendon recently spoke about looming changes in the hospital landscape here.
"There is a chance that you could arrive [in Massachusetts] 10 years from now and there are [only] three organizations to negotiate with," Blendon told Kaiser Health News. "And every physician and hospital is affiliated with one of the three. There are mergers, consolidations, groups merging with larger groups, so when negotiations come, there are going to be very large players, even larger than the systems that most people envision."
There is, Blendon added, "this very visible sign of concentration among providers, which they argue will lead to less expensive care, but economists argue will lead to monopoly."
Those signs of concentration are coming almost weekly: Hospitals bought, hospitals merged, hospitals declaring bankruptcy. So this seems like a good moment to step back and review all the recent action in a single roundup. If we've missed anything, please let us know.
The Massachusetts Hospital Association has been tracking industry activity since the 1980's. The list below includes MHA reporting and other sources, and it demonstrates that the rate of hospital realignment in Massachusetts is speeding up.
The Latest Action
July 2011: Lahey Clinic of Burlington announced it will merge with Northeast Health System and form the Lahey Health System
July 2011: Saints Medical Center of Lowell announced it will be bought by Steward Health Care System, LLC
July 2011: Quincy Medical Center filed for Chapter 11 bankruptcy and announced it will be acquired by Steward Health Care System, LLC
June 2011: Northern Berkshire Healthcare filed for Chapter 11 bankruptcy protection
May 2011: Morton Hospital of Taunton announced it will be bought by Steward Health Care System, LLC
December 2010: Ownership of Nashoba Valley Medical Center transferred to Steward Health Care System, LLC
December 2010: Ownership of Merrimack Valley Hospital ownership transferred to Steward Health Care System, LLC
April 2010: Westborough Psychiatric State Hospital closed
March 2010: Steward acquired the six-hospital Caritas Christi system for a reported $830 million. The deal included Carney Hospital, Good Samaritan Medical Center, Holy Family Hospital and Medical Center, Norwood Hospital, Saint Anne's Hospital, and St. Elizabeth's Hospital
Steward Buying Spree
Since last year, nine community hospitals across the state have converted — or agreed to convert — from struggling non-profit hospitals into for-profit operations owned and managed by the highly capitalized Steward Health Care System, LLC, a subsidiary of Cerberus Capital Management, a private equity firm located on Park Avenue in New York City. In addition to hospitals, Steward's portfolio also includes the Steward Physician Network, Caritas Hospice and Home Care, Labouré College, and Por Cristo.
Since Steward's sweeping takeover of Caritas's six hospitals for a neat $895 million in 2010, it has also bought two for-profit hospitals, Nashoba Valley Medical Center of Ayer and Merrimack Valley Hospital, and agreed to buy three more non-profits: Morton Hospital of Taunton, Saints Medical Center of Lowell, and Quincy Medical Center.
Community hospitals challenged
Many community hospitals are strapped for cash and uncertain about their futures. Debilitating forces are working against them, for instance, the economic downturn coupled with soaring health care costs. And in some cases, their financial models are falling apart just when changes are occurring with new health care delivery and payment reform.
The Lowell Sun recently reported: "In 1990, there were 97 community hospitals operating in the state and today there are 64. Last year, 16 Massachusetts hospitals lost money and two have filed for bankruptcy, according to the state Division of Health Care Finance and Policy."
Rather than try and make it on their own, alliances have become an attractive option as medical providers try to leverage resources, improve their quality of care and build financial strength.
The Lahey merger
One of the recent deals is somewhat unique: the agreement last week between Lahey Clinic of Burlington and Northeast Health System is a cash-free merger, rather than a takeover, unlike the Steward purchases.
If all goes according to plan, according to a recent Boston Globe report by Rob Weisman, the cashless merger will create a new non-profit umbrella organization called Lahey Health System lead by Lahey's chief executive, Howard G. Grant. Incorporating four north shore hospitals - Lahey, Beverly Hospital, Addison Gilbert Hospital in Gloucester, and BayRidge Hospital in Lynn - the new organization will have 675 licensed beds, more than 1,100 doctors, and about 10,000 employees. Northeast, financially stable and reporting a profit of $3.7 million in 2010, according to The Globe, determined earlier in the year that more resources and lower costs would help it weather the pending changes from federal and state health care and payment reform. Its merger with Lahey not only shores up its bottom line, but also complements its provision of health care services.
The outlook
With so much uncertainty in the economy and with dramatic health care policy shifts looming, Massachusetts residents can probably expect more hospital alliances in the future. When it comes to lowering costs and delivering more efficient and better health care, size seems to matter. Bigger is perceived as better, it seems; the era of the stand-alone community hospital may be drawing to a rapid end.
This program aired on July 27, 2011. The audio for this program is not available.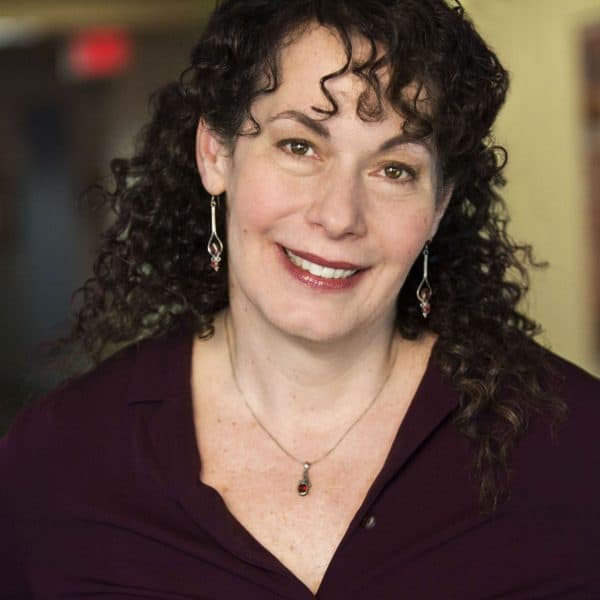 Carey Goldberg Editor, CommonHealth
Carey Goldberg is the editor of WBUR's CommonHealth section.