NYT On Health Leads: 'One Of The Most Impressive Organizations' Of Its Kind
This article is more than 10 years old.
Her phenomenally successful Boston-based non-profit, Health Leads (formerly Project Health) deploys college-student volunteers to health clinics to help low-income families get the essential, but non-medical, services they may need. In these clinics, physicians "prescribe" food, housing, health insurance, job training, fuel assistance, and other resources just as they do medication, and the volunteers "fill" the prescription by doing the leg work to make it happen. Like a Google search brought to life, as Onie describes it.
Still, there's nothing like being featured in a long, glowing story in The New York Times to make your day.
David Bornstein, writing for the column "FIxes," calls Health Leads "one of the most impressive organizations in the country" developing an effective plan to deal with the social, economic and structural causes of illness, as well as illness itself. He writes about their successful growth here:
In 2010, the organization reported that in 57 percent of cases its volunteers secured a needed resource within 90 days. This year, Health Leads will serve 9,300 patients and families — not a huge number given the scope of the problem it seeks to address — but the approach is gaining momentum.

One indication is that, where Health Leads works, doctors are changing their behavior. In the Children's National Medical Center, in Washington, for example, over the past year, there has been a 300 percent increase in doctors "prescribing" Health Leads through the hospital's Electronic Medical Record. The resources they request for patients include things like exercise or summer meal programs for children or subsidized child care for mothers, so they can find work and afford better food and housing.

Health Leads is also demonstrating that it can improve the efficiency of social workers. In some of the large urban hospitals where the program operates, the ratio of patient visits to social workers is close to 25,000 to 1. Because students can handle basic — but time consuming — cases, social workers can concentrate on what they're trained for. At The Dimock Center, in Roxbury, Mass., initial data suggests that the program has doubled the time social workers can devote to therapeutic work.

Health Leads is also preparing a pipeline of new health care leaders. Two thirds of its students are either in pre-med tracks or pursuing careers in health, and the exposures they are getting are likely to shape the way they think about health care. As one volunteer said: "When I'm a doctor, I will never prescribe antibiotics that say 'take with food' without making sure that the family actually has food in the house."
This program aired on July 29, 2011. The audio for this program is not available.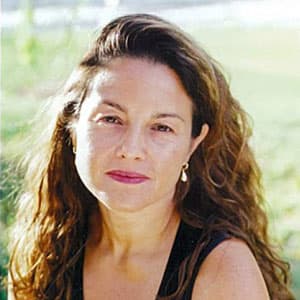 Rachel Zimmerman Health Reporter
Rachel Zimmerman previously reported on health and the intersection of health and business for Bostonomix.