China And The U.S. Face Similar Health Care Challenges
This article is more than 9 years old.
There are striking similarities in the vast and complex health care reform efforts that are underway in China and in the US. Leaders from both countries gathered at Harvard this week to compare notes and discuss collaboration.
The two countries are expanding insurance coverage and each is worried about rising costs. On costs, where patients go for care makes a big difference in China as it does in the US. A key challenge is how to persuade patients they don't need to go to a hospital, especially high end hospitals, for routine care.
I had a glimpse of this problem in Shanghai early one morning last year. I had just arrived and was awake at dawn. From my hotel window, I could see a small crowd of people gathering outside the hospital across the street. There were lining up hours before the hospital opened, I learned later, to see a primary care doctor.

Residents of most major cities in China do not have a regular doctor. When they need care, they generally go to hospital or a community health center and wait to see one of the physicians on duty that day. Doctors employed by hospitals often have more training than those in a community health center. The hospital physicians can offer a wider range of tests and services, all of which is more expensive than care in a health center.
In Shanghai, there's an experiment underway to try to reorganize where patients go for care. Dr. Su Xu directs the health bureau in Minhang, one of districts or areas within Shanghai. Dr. Xu is moving health care in his district to new model under which hospitals are reserved for treating acute and chronic illnesses. Routine care and the management of a patient's diabetes, asthma or other chronic diseases is shifting to community health centers.
A public health authority in the city sets the policy for this approach and monitors the quality of care delivered. Xu says an expanding system of medical records will help doctors coordinate patients' care as they move between health centers and hospitals.
But how will Xu persuade patients who are used to going to high end hospitals that they can get good care at a health center? We face similar challenges in the US where patients often go to the most expensive hospitals with a broken arm or to have their appendix removed. In Shanghai, Xu is betting that more personalized and more convenient care at community health centers will draw patients to those facilities.
Health center doctors are making home visits to establish relationships with patients, says Xu. These relationships will connect patients to a specific community health center and provide continuity patients don't have when they rotate from one doctor to another at a hospital. Community health centers in Shanghai are also installing kiosks, says Xu where patients can check their blood pressure or prescriptions and avoid taking a number and waiting to see a doctor.
This experiment in Shanghai is one of 17 pilots around the country that are testing ways to lower spending, redefine the role of public hospitals and improve care. Most of them are still in the planning stages, says Hengpeng Zhu, an economist at the Chinese Academy of Social Sciences. Financing for these pilots varies widely as does the cost of health care across China.
The Chinese government has increased spending on health care over the last decade from 16 to 29% of the total health expenditure. Health Minister Chen Zhu told the Harvard summit that patients' share of total health care spending dropped from 60% to 36% over the same period.
Many economists say patient's out of pocket expenses in China are still too high. Hengpeng Zhu says patients in rural China spend between 6% and 50% of their annual income on one hospital stay. In China, as in the US, medical expenses are a leading cause of bankruptcy.
This program aired on September 25, 2011. The audio for this program is not available.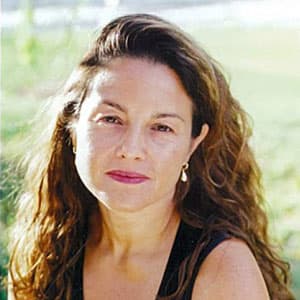 Rachel Zimmerman Health Reporter
Rachel Zimmerman previously reported on health and the intersection of health and business for Bostonomix.