Key Mass. Player Reveals Health Reform Thinking
This article is more than 9 years old.
http://www.youtube.com/watch?v=ZC6uzQ8WKmA
Read a related news report by WBUR's Martha Bebinger here.

• "Everybody needs to have a primary care provider or 'medical home.'"
• "It should be possible to cut the growth rate of our medical spending in half within about three years."
• "Without good information on costs and quality, patients can't make good choices."
If I were drawing a diagram of what's inside the "health reform" area of Rep. Steve Walsh's brain, it would depict a welter of circles with phrases like those inside them. That's the impression I came away with after a public forum earlier this week.
Steve, a Lynn Democrat, is the House chair of the Joint Committee on Health Care Financing in the Massachusetts legislature. As such, he took the health reform hand-off from Gov. Deval Patrick this spring — that is to say, when the governor filed his bill aimed at containing health care costs. Steve was charged by Speaker Bob DeLeo to travel around the state on a listening tour about how the health care system should change. He's since held 400-plus meetings (Not a typo: 400) with all interested parties, and he's now working to pull together what he heard into a set of principles to guide reform.
[module align="right" width="half" type="pull-quote"]'When you move around one-third of $70 billion, there are winners and there are losers.'[/module]
Earlier this week, he presented his current thinking, distilled down into seven main points, to a small audience at Harvard's Rappaport Institute for Greater Boston, where he is a fellow. Appearing with him was Harvard economist David Cutler, who gave him high marks. Steve stressed that he was reporting back about what he heard, not outlining legislation, but it strikes me as an important first glimpse into where a key legislative player's head is at — at this point, at least. (Read WBUR's Martha Bebinger on it here.)
Readers, reactions welcome. And if you read to the end, you'll get to similar smoke signals coming from the Senate. I think I see the shape of something beginning to emerge from all that smoke — and it should actually coalesce into a bill late this fall or, perhaps more likely, in February.
Herewith, Steve Walsh's seven points:
Payment reform:
"Ideally, everyone would choose a primary care provider, and give providers and payers a predictable goal, and that goal should be no more than 4% [growth] of medical spending."
A patient's primary care doctor or "medical home" will get paid "globally" — be given an annual budget — for keeping the patient as healthy as possible. The transition to global payments would be gradual; initially, a medical home or primary care doctor would carry only perhaps 35 or 40% of the risk, and insurers still carry the rest.
Right now, health premiums are growing at 7 or 8% a year and per person costs at about 6%. Three years from now, "we think every provider in the system can operate at a growth rate of about 4%."
2. Transparency
"We need a system where you can see quality and cost numbers," — and consumers should have the sort of broad access to quality and cost information that they do when, say, they're shopping for a new car. "Right now, you go to a doctor's office and even the doctor doesn't know how much it costs."
3. Workforce
Government should partner with industry to help the workforce adjust to the changing health care landscape. Primary care needs to expand, and there may be more call-center-type jobs making sure patients are following doctors' orders.
4. Patient education and protection
The state should spend "a lot of time and money and energy" on educating consumers so they become partners in their care.
"It's not unfair to ask folks to choose a system" as long as "they're empowered to make the choice initially as to where they want to go. And you can't make that choice unless you know about cost and quality."
Also needed: An enhanced office of patient protection that provides quick recourse if a patient feels that needed care is being denied.
5. Governance
Right now, 17 state agencies run the medical system for the state. "And nobody really knows who they are and what they do, and they have no voices from the industry."
(He didn't say it in so many words, but it sounds like he's advocating for an umbrella state health care agency.)
6. Malpractice
The "Michigan model" of encouraging disclosure of errors and rapid resolution looks good.
Also, the "expert witness" problem, a "cottage industry of people flying in to testify against our doctors here," needs addressing.
7. Medical Records
By 2015, all electronic medical records systems should be "inter-operable," meaning one hospital's or doctor's system can talk to another's. That goes beyond federal standards. And you own your record.
It's "absolutely ridiculous in this day and age" that records don't travel easily between institutions.
A final word: This all may sound a bit dry when in numerical form, but it's not dry when Steve talks about it. If there's one thing about health care, he says, it's that ultimately, it's personal, and he knows that all too well, as the father of a baby who has been in and out of Children's Hospital lately.
He has to come up with solutions that appeal to "159 other people who all answer to consumers in their communities," he said, and "if they feel at the end of the day that they won't have the care they need for their daughter, this fails."
WBUR's Martha Bebinger reports that the health care veterans in the Senate are also hard at work on gathering input and shaping their ideas on the state's next phase of health reform. She told WBUR's Sacha Pfeiffer on All Things Considered this evening that the Senate seems inclined to move toward global payments somewhat more slowly than the House — perhaps over five years rather than three.
She kindly passed along the text of recent testimony in Sandwich, Mass. by Senate president Therese Murray, including:
The Governor's "payment reform" bill before this Committee is a good first step. But, as we know, details matter.

That is why I am pleased this Committee is taking a measured approach to the bill, to refine, rework and clarify many of its provisions.

As the Committee continues its work, I would like to suggest a number of guiding principles necessary for this effort to be successful.

First, consumer engagement should be a central element. If consumers feel this is another attempt at intrusive managed care, then it will quickly fail.

Consumers should have a voice in ensuring that the transition to coordinated-care networks, or accountable care organizations (ACOs), does not result in diminished access to necessary services, especially mental health services. Health care quality and access cannot be sacrificed in order to reduce costs.

Secondly, this effort should seek to empower health care providers to do what they do best: provide high quality, efficient care.

There are committed and creative doctors, nurses, surgeons and administrators across the Commonwealth who are constrained by an outdated system.

There are strategies and ideas we know that work. They have been proven to save money, like the patient-centered medical home, but unfortunately don't fit into our current health care payment system.

New payment models should strongly support primary care services and reimburse providers for the 21st century tools necessary to improve quality – tools like electronic medical records, telemedicine and connected health products.

Thirdly, this effort should result in real premium relief for individuals, families and businesses. Double-digit increases in health care premiums cannot continue.

The reform should provide clear benchmarks for reducing cost growth to the direct benefit of health care purchasers.

Finally, the reform should avoid unnecessary government bureaucracy. New regulations should be reflective of the wide variety of health care providers in the Commonwealth.

One size does not fit all. Health care is an important economic engine for our state – and it was one of the only sectors last year to actually grow jobs.

The private market is already making great strides toward accepting new payment models and reducing costs. Some providers are already participating in global payments, and others will be able to participate soon.

But, as encouraging as this movement is, the state can play a balanced role in accelerating this transformation and ensuring it is appropriate for consumers and providers alike. The role of government need not be intrusive in order to be beneficial.



This program aired on September 29, 2011. The audio for this program is not available.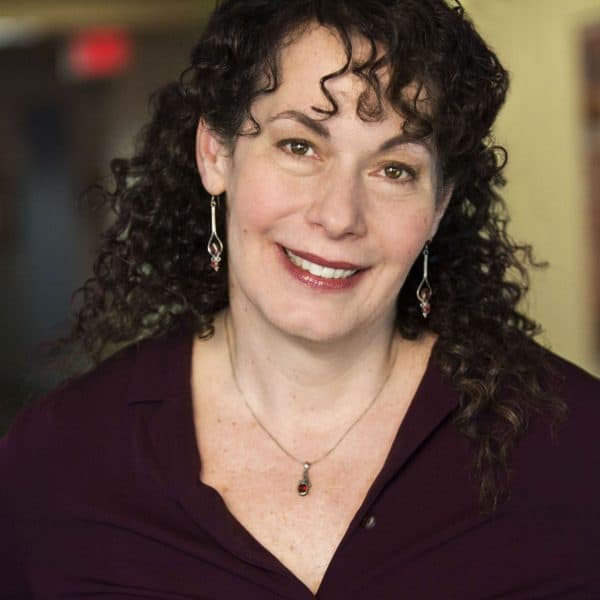 Carey Goldberg Editor, CommonHealth
Carey Goldberg is the editor of WBUR's CommonHealth section.