Fallen Plymouth Soldier Is Laid To Rest
03:37
Play
This article is more than 9 years old.
Update: Army Spc. Steven Gutowski, 24, was laid to rest in Plymouth on Monday. Hundreds of people, including Gov. Deval Patrick, attended.
---
Original story:
PLYMOUTH, Mass. — Ask anyone who knew 24-year-old Army Spc. Steven Gutowski, or look at his Facebook page and a few things become clear: his love of the Bruins and his jokester personality.
"I know a lot of people gave up on the Boston Bruins — he would never give up on them," said Ed Gutowski, Steven's father. Steven's sergeant would wake Steven up at 4:00 a.m. to watch the Bruins games and, ultimately, their Stanley Cup victory. When he was home, he loved watching Bruins games with his younger sister Karen. His dream was to take a picture holding the cup when he got home.
His mother, Joan Gutowski, remembers Steven's playful personality.
"He'd come over and put his hand on my head and rub my head and say, 'Oh you're wig's fitting good today,' or making little jokes about the age and the gray hairs, 'You have any?' Things like that. Just a fun-loving, happy go lucky kid," she said.
His older sister, Cheryl Chamallas, used to take Steven to Dave Matthews Band concerts, where he would get up and dance without reserve.
"He was really bad," she said. "He'd just literally like throw his hands in the air, he'd be jumping, kicking his feet out. It was really like a lot of flailing-looking things at first. He had so much fun just dancing like a fool."
The 2005 Plymouth North High graduate seemed to make friends wherever he went and was incredibly involved — track, football, the marketing club and working with kids in the Plymouth Recreation Department.
He decided to join the Army at the age of 21.
"I actually tried to talk him out of it," Ed recalled. And when that failed, Ed told Steven he better talk to his mother.
"We support him," said his mother Joan. "We couldn't talk him out of it. I wouldn't talk him out of it. (Ed) tried. I couldn't. It's your life."
And so, he became a combat engineer. In February 2011, he deployed to Afghanistan, where he helped clear roads and find roadside bombs.
"I don't think he told us an awful lot of what he did when it came to the dangerous side so that we would not worry," Joan said. "In this case, we started hearing bits and pieces of things and it's like, 'What do you mean this is what you're doing? Can't you do something else? Please just, you know?' "
Steven was injured twice during his deployment, and was awarded a Bronze Star and a Purple Heart, among other accolades. He was among those who responded to the helicopter crash that killed 30 American servicemen in August 2011.
"(I) couldn't believe when he told us just a little bit how they had to pick up bodies and move things like that," Joan said. "I think that's more of a reality for these young kids that are overseas like that, thinking, 'This could be us.' It's too close to home for them."
Shortly after that, Steven was able to come home for two weeks to see his sister Cheryl get married. She said Steven was the happiest she'd ever seen.
"I think he probably talked to every attendee at my wedding, where I probably didn't. He went around, gave hugs, took photos, danced his butt off," she said, adding, "And he didn't look so bad this time dancing."
Just weeks later, on Sept. 28, Steven and two others, 1st Lt. Ivan Lechowich and Pfc. David Drake, were killed by a roadside bomb blast in Ghazni province. Another was seriously wounded.
"Our hearts go out to the other kids that were in the vehicle with him ... as well as the many soldiers and their families that have fallen before our son," Joan said.
Gutowski is the seventh soldier with Plymouth ties killed in the wars in Iraq and Afghanistan. After his funeral on Monday, he will be buried in the Massachusetts National Cemetery in Bourne.
After the burial, close family and friends are planning to fulfill one of the last wishes in Steven's will: they will all take a shot of alcohol as a toast in his honor.
---
In lieu of flowers, the Gutowski family requests that donations be made in Steven's memory to:
Veterans Services, Town of Plymouth
c/o Roxanne Whitbeck
11 Lincoln Street, Plymouth, MA 02360
Donations may also be made to the Military Friends Foundation, a local nonprofit that supports military families and friends of fallen service members across Massachusetts.
14 Beacon Street, Suite 706
Boston, MA 02108
This article was originally published on October 17, 2011.
This program aired on October 17, 2011.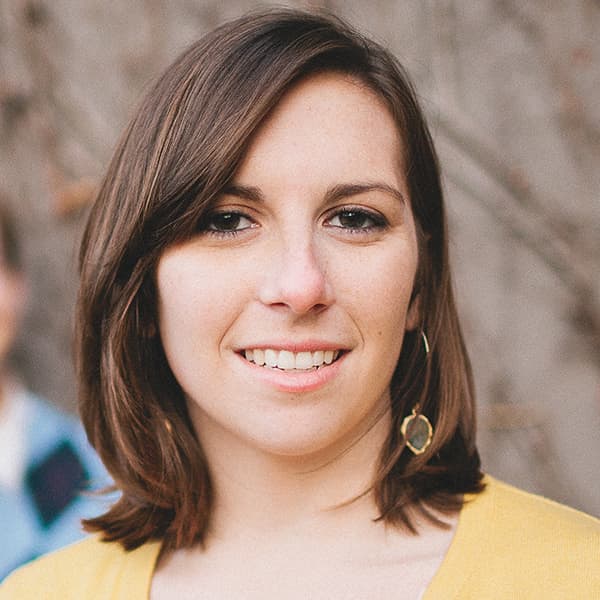 Kathleen McNerney Senior Producer / Editor, Edify
Kathleen McNerney is senior producer/editor of Edify.