Jury Selection Begins For Sudbury Man Accused Of Plotting Terrorist Attacks
05:22
Play
This article is more than 9 years old.
Jury selection begins Monday in the case of a Sudbury pharmacist charged with providing material support to the terrorist organization al-Qaida.
Tarek Mehanna is not charged with committing any acts of terrorism, but federal prosecutors are pushing the case into territory that skirts the First Amendment.
The government charges that the 28-year-old suburbanite and graduate of Lincoln-Sudbury High School waged jihad with a keyboard instead of bombs.
While awaiting trial in jail for the last two years, Mehanna has become an online celebrity.
"There are thousands of hits on posts about him. And he's become somewhat of a cult icon, even a pop legend, on these pro al-Qaida discussion forums," said counter-terrorism expert Jarret Brachman.
In fact you can find Tarek-Mehanna-replies-to-your-questions topics online or see his latest drawings and poems.
"He's become so hugely popular, from prison, because of his supporters online now, that he's got a massive movement behind him," Brachman said.
Family and supporters have filled the court for pre-trial hearings. Certain elements of this case seem to be undisputed by either side.
"Our client was a talker, but he certainly was not an operational terrorist or anybody who was close to becoming one," said Mehanna's defense attorney Janice Bassil.
By the government's own evidence, Mehanna never posed an imminent threat and never committed a violent act. Instead, based on the government's case, he was an incompetent wanna-be. He got turned down when he tried to join a terrorist camp in Yemen and gave up on his plot to attack an American shopping mall when he couldn't figure out how to get the guns.
According to the government's case, Mehanna did find something he was good at.
"You don't have to blow something up to advance the al-Qaida cause. Writing a book or translating a book or making an Internet post can be just as dangerous," Brachman said.
In Mehanna's case, the book he allegedly translated into English was the al-Qaida book "Thirty-Nine Ways to Serve and Participate in Jihad," which became one of the most popularly downloaded al-Qaida texts in the world.
"Tens of thousands of hits were tracked on this. And this became the baseline for how to become a homegrown, self-styled al-Qaida operative," Brachman said.
And because the alleged weapons of destruction are a keyboard, instead of bombs and guns, critics say the case will put the First Amendment on trial.
"There's nothing wrong with translating anything into English. I can translate 'Mein Kampf' into English, it doesn't mean that I'm calling for the death and destruction of Jews and Gypsies," said civil libertarian and attorney Harvey Silverglate.
Neither side disputes that Mehanna sent disturbing and offensive emails and instant messages that are in evidence. He called Osama bin Laden "his real father," he said Allah should show no mercy for the victims of 9/11, he called them infidels. The government says he's the writer of a popular poem that promises 72 virgins to each seeker of jihadi martyrdom.
"Crass, crude and sometimes just plain stupid," is how Mehanna's lawyer described his statements.
"These are words. We don't lock people up for words in this country," Bassil said.
What is in dispute is whether his writings and translations constitute protected speech or "material support" for terrorism.
At the heart of the case, Mehanna's lawyers believe, will be a recent Supreme Court opinion.
"And what the Supreme Court ended up with is this rule, that you can belong to a terrorist organization, you can advocate for the goals of a terrorist organization, you just can't work for them or in coordination with them," Bassil said.
So the murk here is whether Mehanna's translation was "in coordination with" a terrorist organization, a phrase the Supreme Court has not yet defined and may have to in this case.
The government will argue Mehanna hoped to inspire others to jihad. And acknowledging Mehanna's complete failure at physical jihad, the prosecutors will argue it was his intent, and not his success, that is the crime — that he had a "jihadi heart" and a "jihadi mind," in the words of one federal prosecutor in another case.
"That kind of accusation really moves us further into a Kafkaesque world of punishing thoughts," Silverglate said.
"We do not yet have thought crimes," said Brachman. According to Brachman, intent is what the FBI has to act on when dealing with homegrown terrorists.
"All these guys start at the low end and usually hit the radar because they're stupid. As they go further down that's when they get smart about covering their tracks. And so if you miss them at the low point, you're in deep trouble," Brachman said.
Which some observers say this trial may also be taking us.
This program aired on October 24, 2011.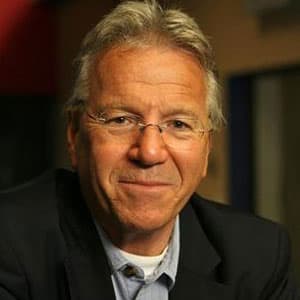 David Boeri Senior Reporter
Now retired, David Boeri was a senior reporter at WBUR.