Boston Proposes Expanding Top Schools
04:21
Play
This article is more than 9 years old.
Boston Schools Superintendent Carol Johnson has laid out a new proposal to expand seven of the city's most sought-after schools. The goal is to allow more students to attend them, and the plan involves moving several schools into buildings the district recently shut down. It replaces a different proposal Johnson introduced in July, which many parents and students opposed.
WBUR's All Things Considered host Sacha Pfeiffer asked Johnson if she has any concern that by making the top schools bigger, they might lose some of what they've accomplished by being smaller and more specialized.
---
Johnson: We absolutely think that it's important to expand access to our highest-performing schools. We have many families that get turned away, and we want to make sure that we create the opportunity for more students to have access.
I think we're very sensitive to the fact that part of the reason these schools have been successful is about personalization. But we're not doubling their enrollment or even making them 50 percent larger. In most cases they're growing from about 75 to 100 students at the most, and in some cases even less. Some of these schools have anywhere from 400 to 500 students on a waiting list. Every time we make sure that more students get access, I think more parents feel confident that they're going to a school that has a high graduation rate, where students are engaged, and where students graduate with a real plan to go on to college.
You mentioned that, in most cases, these are small expansions. But there is one case where a school almost doubles. That's the Edward M. Kennedy Academy for Health Careers, which I think would go from 225 students to 400 under your plan. But that is the exception, as you say. One way you hope to increase caliber in the schools is to expand successful schools. But what about unsuccessful or under-performing schools? Is there an equal companion effort to improve those schools?
Absolutely. We do have a companion effort. So, for example, we have been working very hard, particularly at the high school level with [The] English High School, and we're seeing remarkable progress there. We saw increases in their growth, the number of students who are meeting proficiency standards. And I think we're still doing some work also at the Burke High School.
Those are our two under-performing high schools that the state has identified, and we're working very closely with teams of people so that we can have more focus on attendance, more relationship-building with students. We are also increasing significantly the number of Advanced Placement courses in every single high school in Boston, and making sure all of our schools have arts- and music-rich experiences for our students.
This week you abandoned your earlier idea of moving Boston Latin Academy to Hyde Park because of wide resistance to that idea. But your new proposal involves moving a greater number of schools. Are you not anticipating similar resistance from those school communities?
Some people obviously are very delighted and we heard from them [Monday] night, and they believe that this change will have a significant positive impact. The Kennedy Health Careers Academy [and] the New Mission High School both expressed positive support for this change. I think that we're working with other schools, as well, to make sure that we make the appropriate facilities modifications based on the programs that they want to offer. The Boston Arts Academy will still have to have some modifications in its building to be a stronger school, and that will certainly be true for many of these schools.
You've now made a number of proposals that you've ultimately decided not to go through with. Do you worry about creating a perception that you may not have thought through the ideas thoroughly enough or researched them thoroughly enough before announcing them publicly?
We can always do more homework on every proposal that we do to give people better information. Sometimes we don't anticipate the questions in advance. But in a real democratic process, we have to make sure that when we say we're going to come to the community and listen, that we actually do that. At this point, we didn't feel like we had enough community support for the change. I think that's a valid reason to pull back from a proposal. I don't see that that's a sign of anything but confidence in our ability to adapt and modify proposals based on the feedback we receive from the community, the constituents that we serve.
Superintendent Johnson's proposal includes the following changes:
New Mission High School, currently in Mission Hill, would relocate to the Hyde Park Education Complex, allowing the school to expand from 261 to 400 students
Boston Community Leadership Academy (BCLA), currently in Brighton, would also relocate to the Hyde Park Education Complex, allowing the school to expand from 475 to 550 students
Another Course to College, which currently shares a building with BCLA, would expand in its current building from 208 to 320 students
Fenway High School would relocate to the building currently occupied by New Mission High School and expand from 322 to 440 students
Boston Arts Academy, which currently shares a building with Fenway High School, would remain in its Ipswich Street building and expand from 419 to 500 students
Mission Hill K-8 School, which currently shares a building with New Mission High School, would relocate to the building most recently occupied by Agassiz Elementary in Jamaica Plain, add kindergarten classes, and expand from 163 to 193 students
Edward M. Kennedy Academy for Health Careers would expand to occupy the building most recently occupied by the Farragut Elementary while keeping its current space on the campus of Northeastern University and, in the process, growing from 225 to 400 students
This program aired on October 25, 2011.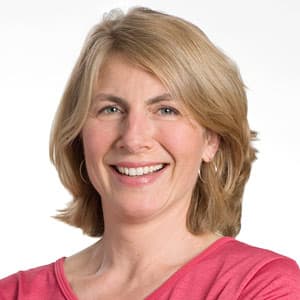 Sacha Pfeiffer Host, All Things Considered
Sacha Pfeiffer was formerly the host of WBUR's All Things Considered.