The Coming Consumer Health Revolution: When Your Mirror Tracks Your Blood Pressure
This article is more than 9 years old.
He imagines a kind of high-tech nudgy mom who watches, monitors, assesses and offers unsolicited advice on your health throughout the day:
It would begin with a "digital nervous system": inconspicuous wireless sensors worn on your body and placed in your home would continuously monitor your vital signs and track the daily activities that affect your health, counting the number of steps you take and the quantity and quality of food you eat. Wristbands would measure your levels of arousal, attention and anxiety. Bandages would monitor cuts for infection. Your bathroom mirror would calculate your heart rate, blood pressure and oxygen level.

Then you'd get automated advice. Software that could analyze and visually represent this data would enable you to truly understand the impact of your behavior on your health and suggest changes to help prevent illness — by far the most effective way to cut health care costs.
On the rare occasion you need an actual doctor, Moss describes this scene:
When you did need an office visit, you and your doctor would sit side by side in front of a large touch screen that would display a conceptual animation of what was going on inside your body. Decisions like choice of medication and dosing schedules would be made collaboratively with your doctor, and treatment regimens would be synchronized to apps on your phone that would make the task of following doctor's orders — all too often neglected — easy and even fun. (I am an adviser to some early stage start-ups developing technologies like these.)
This program aired on November 10, 2011. The audio for this program is not available.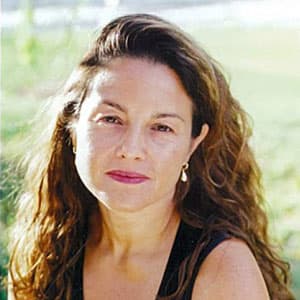 Rachel Zimmerman Health Reporter
Rachel Zimmerman previously reported on health and the intersection of health and business for Bostonomix.