'I Try To Share All Of My Heart': Hospice Staffer Wins Major Prize
This article is more than 9 years old.
At its huge annual dinner in Boston last night, the non-profit Schwartz Center for Compassionate Healthcare awarded this year's top caregiving prize to Vilma Barrios — the first hospice worker and first nursing assistant to receive the $5,000 honor.
Her moving speech is below, as provided by the Schwartz Center. What struck me most is that Vilma, an immigrant from Guatemala, sees her work with dying patients as "very simple" — "I try to share all of my heart with my patients." But I can imagine few things more complex than opening up to a patient who is guaranteed to die soon. I love the thought of a great banquet hall of 2,000 people all bowing before the power of a heart big and strong enough to do that.
First, though, also from the Center, here's a letter from the daughter of one of Vilma's patients, beautifully illustrating the depth of gratitude that many of us feel for special caregivers:
"Our family has never met anyone quite like Vilma. Late in 2007, when she came on the scene, my Dad had already gone through several caregivers. To say that my Dad had a strong personality would be putting it mildly. He had always been one of those no nonsense kind of guys, and even more so as he neared the end of his life when his brain was a bit short-circuited by the drugs he received to cope with the pain.

Vilma had that magic touch with Dad. He would even let her take care of his personal hygiene in the way no one had been allowed to. She earned that right through her patience and her wonderful persistent humor. We all fell in love with Vilma, and she became another sister in our family. Vilma would often come to see Dad on her off hours, just to check on him, even though she knew he had other caregivers there. Even when he ranted at her or complained or yelled, Vilma was patient and full of love and good humor and the fullest measure of compassion. She wanted to be there at the end, and she cried with us as Dad took his last breath. She rode with us to the memorial service and to the cemetery. She was his friend in the truest sense and remains a beloved member of our family."
And now for Vilma's speech:
I wish I could speak in Spanish because my English is not the best. So please bear with me.

First of all, I want to thank God for putting me here with you. When I first came to this country from Guatemala I was only 16. I spent 10 years working in a factory. I was often bored, so I moved from one machine to another, even doing some welding. When the business moved and some of us were about to lose our jobs, I asked to be laid off because I knew that something was missing in my life.

I began to notice older people in grocery stores and shopping malls. Helping them gave me great joy. The problems of the elderly soon hit close to home when my mom had a stroke. Caring for her made me realize my true calling.

When an employment counselor suggested that I become a CNA [Certified Nursing Assistant], I jumped at the chance. Though I am honored by all the wonderful things people have said, I am embarrassed, too. For me, my job seems very simple...I try to share all of my heart with my patients...knowing that one day, I will be in the same situation.

I listen...I speak very softly. I do not rush. If it takes an hour to convince someone to bathe or exercise, I'm in no hurry. I want to make my patients' last days as comfortable and painless as possible.

As you heard in the video, I like to perform. I sing, dance and even volunteer with a local theater group. I'm also a writer.

I'd like to share a short poem I wrote about one of my patients, a gentle university librarian.

I worked with her seven days a week for nearly a year, often spending the night at her home to give her the extra comfort she needed.

We became very good friends. So much so that her husband said she waited for me to arrive before she passed. She was gone just 10 minutes after I walked into her home for the last time.

Her daughters are here tonight. They are like ssters to me. This poem is for them, their father, and their wonderful mom.

One day you flew away like wildflowers flowing with the wind...
Wishing that you never closed your eyes so we could still see each other again...
I am trying to search for your heart but cannot find your heartbeat...
Wanting to cry but I have no more tears in my eyes...
You're gone but your memories live on in me.

I am so honored to receive this award, and I thank the Schwartz Center from the bottom of my heart. I also want to extend my love to my family here with me tonight: My three daughters and my husband. His name is Candelario, but his nickname is Candy. And believe me, he is truly my candy. I would also like to thank all of my colleagues at the Hospice of the Good Shepherd in Newton. They help me every day, and keep me strong...

I understand that I am the first CNA to win this award. I guess you got me just in time because I'm planning to become a nurse!

Thank you and vaya con dios. Go with God.
As the Schwartz Center puts it, it aims to recognize "unsung heroes of health care" with its prize, which has been given since 1999. I'm happy to add to the singing here, by also listing the four other finalists for this year's prize:
• Nina Carusillo, a physician assistant at the Smilow Cancer Hospital at Yale-New Haven in Connecticut who cares for women with cancer. Her favorite part of the day is when she makes what she calls her "bonding rounds." "I am a constant figure for the women of 14 North," she says. "My goal every day is to engage them in their medical care and make their environment a safe place so their experience is less frightening."

• Naomi Gauthier, a pediatric cardiologist at Children's Hospital at Dartmouth at Wentworth-Douglass Hospital in Dover, NH, who cares for children with congenital heart problems. She dislikes the term "heart defects," asking "who decides those hearts are really defective when these children and their families have taught me more about compassion and acceptance that I ever could have imagined."

• Suzanne Nevins, a nurse in the Special Care Nursery at North Shore Medical Center in Salem, Massachusetts, who cares for vulnerable newborns and their mothers. "Regardless of which area I work in, be it loss, neonatal nursing or postpartum care, I feel that compassion is what I bring to each encounter," she says. The patient does not remember the color of the walls or the computer I used, but they do remember I cared."

• Linda Ordway, a nurse practitioner at Tufts Medical Center in Boston who works in the Cardiac Transplant Center caring for patients awaiting heart transplants. "Maintaining dignity is vital to caring for people," she says. "We as nurses should always treat people with dignity. Compassion means not judging patients, always getting to know them as individuals, and trying to understand what is meaningful to them."

The finalists were selected by a review committee based on how well they embody the characteristics of compassionate care, including effective communication and emotional support, mutual trust and respect, involving patients and families in healthcare decisions, and treating patients as people, not just illnesses. Approximately 100 caregivers from throughout New England were nominated this year.
This program aired on November 18, 2011. The audio for this program is not available.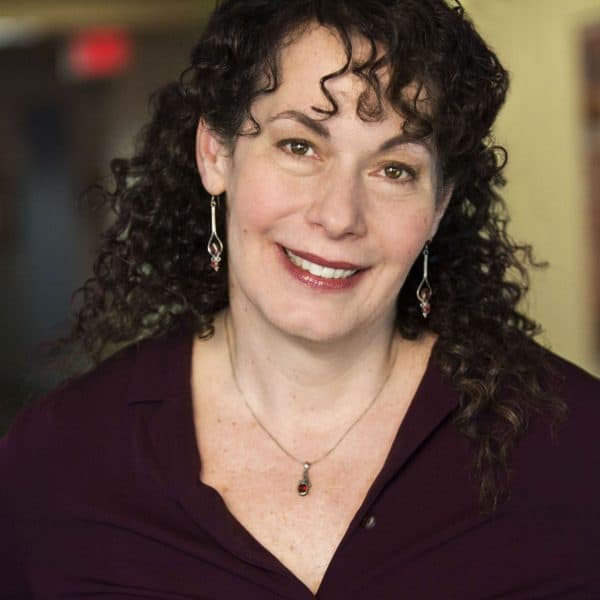 Carey Goldberg Editor, CommonHealth
Carey Goldberg is the editor of WBUR's CommonHealth section.