Black Friday Looms Over Thanksgiving
04:19
Play
This article is more than 9 years old.
Thanksgiving rolled right into Black Friday early this morning with some of the national chains opening at 12:30 a.m. In Massachusetts, the state's Blue Laws prevent stores from opening before midnight but in other states some retailers opened their doors on Thursday evening.
Just after 5 a.m., Sue Butler claimed the last 42-inch flat screen television that Best Buy in Watertown was selling for $200 on Black Friday, a $400 savings. It's a deal her son stood in line for seven hours to get, but he left thinking the store had sold out.
"I just came back," Butler said, "and this wonderful employee got me my son's Christmas gift. She fulfilled a miracle."
Butler shoved the box into the backseat of her friend Jean Richard's car. It's starting to fill up after almost four hours of shopping.
"We love it, this is our ritual," Richard said. "Our kids are the same age and we've been doing it every year since we were buying Fisher Price toys."
Richard says scouring store flyers for the best deals is part of her Thanksgiving Day routine — and she's not alone.
"We had our dinner and then straight away headed out," Aranga Narasimahn said. The Newton resident bought a laptop at Best Buy and stocked up on baby gear at Target.
"We just wanted to stay awake and drive around and have some fun and we had that," Narasimahn said. "It was worth it too, good prices."
But some shoppers feel manipulated by the barrage of promised deals.
"We went back home and then came back because they sold out of the doorbusters," says Steve, who refused to give his last name. "I'm a moron. I don't recommend anyone shopping on Black Friday anymore. It's commercially wrong, they ruined Thanksgiving."
Retailers are opening earlier than usual this year, with a few stores around the country opening on Thanksgiving.
"Our goal this year with the earlier opening at 1 a.m. was to give our customers a more convenient experience," said Ryan Dennin, the Boston area district manager for Best Buy. "So instead of having them wait outside for hours we said we're going to open as early as possible for them."
So will we eventually see Black Thursday?
"Probably not in Massachusetts," Dennin said.
The state's Blue Laws say retail employees can't work on Thanksgiving. There is a bill pending to change that, but it does not appear to have strong support. Workers who must report at midnight on the Friday after Thanksgiving do not receive extra pay because Black Friday is not a holiday.
Hundreds of thousands of protesters have signed an online petition against forcing workers to cut their Thanksgiving holiday short so they can report to work at midnight. Michele McCormick of Milton joined the online campaign, "Respect the Bird," to keep Black Friday from interfering with Thanksgiving.
"I hate it," McCormick says. "Thanksgiving's a wonderful holiday that brings families together. There's football, there's the dog show, there's tons of good food and that should not be overshadowed by getting ready to go shopping the next day."
At Best Buy, employee Chris Jennell said he didn't hear any grumbling about starting at midnight.
"Nobody's frustrated about coming in early," Jennell said. "In this day and age we are lucky to be working."
According to Tom Kochan, a professor at MIT's Sloan School of Management, Black Friday kicking off in the black of night is a sign of the economic times.
"The retail industry is so desperate for sales, and so badly wants to expand the Christmas holiday season and compete with the any-time-of-the-day online options that they're moving more and more towards these unique hours," Kochan said.
But Kochan suggests that as the economy improves it will be harder to find workers willing to come in without rest after Thanksgiving, a holiday he argues will remain largely off limits for retailers.
This program aired on November 25, 2011.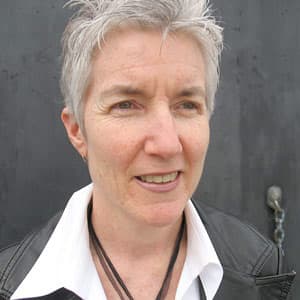 Martha Bebinger Reporter
Martha Bebinger covers health care and other general assignments for WBUR.