The Yoga Effect: When Older Women Overestimate Their Fertility
This article is more than 9 years old.
The most recent piece — based on a survey sponsored by the drug maker EMD Serono — ran on NPR today.
It found that women seem to be clueless that getting pregnant after 30 or 35 can be extremely tough and rife with complications (which, incidentally, is the title of The New Yorker article written a few years back by the late feminist playwright Wendy Wasserstein about giving birth to a daughter at age 48. An excellent new biography of Wasserstein, by former Wall Street Journal reporter Julie Salamon, offers additional sad and chilling details about Wasserstein's secretive pregnancy, her death at age 55 and the little girl, Lucy Jane, she left behind. Just to be clear, the yoga effect did not play into Wasserstein's late-in-life pregnancy — other forces were at work. Read the book.)
Here's a bit of the NPR piece:
The fastest-growing rates of childbearing are for those 40 and older.

But Nail says she didn't realize until she started trying to conceive herself that many older moms struggled, enduring costly fertility treatments.

According to a recent poll, Nail is far from alone. The survey, funded by the bio-pharmaceutical company EMD Serono, finds women do realize fertility declines with age, but they dramatically underestimate by how much.

What's the chance a 30-year-old can get pregnant in one try? Many thought up to 80 percent, while in reality it's less than 30 percent. For a 40-year-old, many assumed up to a 40 percent success rate. It's actually less than 10 percent. And when you keep trying? The survey finds many think you can get pregnant more quickly than it actually happens. It also shows many women underestimate how successful fertility treatments are. Nail has now had six unsuccessful rounds of in vitro fertilization...

"The first thing they say is, 'Why didn't anybody tell me this?'" says Barbara Collura, who co-authored the survey and heads Resolve, the National Infertility Association. She laments that no federal agency pushes this issue, and neither women nor their OB-GYNs tend to bring it up. Though, Collura admits that fading fertility is a hard message to deliver.

"Let's be honest, women don't want to hear that they can't have it all," she says. "We can have a great job, we can have a master's degree, we don't need to worry about child-bearing because that's something that will come. And when it doesn't happen, women are really angry."
This program aired on December 1, 2011. The audio for this program is not available.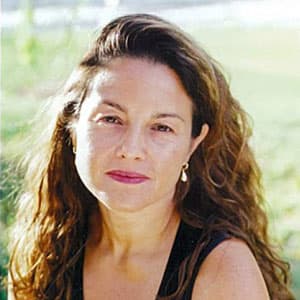 Rachel Zimmerman Health Reporter
Rachel Zimmerman previously reported on health and the intersection of health and business for Bostonomix.