Physician's Group Denounces IOM On Health Coverage, Says Financial Conflicts Abound
This article is more than 9 years old.
In response to the accusations, detailed in a letter sent to U.S. Health and Human Services Secretary Kathleen Sebelius, a spokesperson for the IOM, Christine Stencel, wrote this in an email message:

The committee's report lays out the solid rationale for each of its recommendations and speaks for itself. We invite all interested people to download a free electronic copy and read it to see exactly what it said in terms of balancing coverage and cost.
Here's the full news release from the national physician's group:
More than 2,400 doctors, nurses and health advocates denounce Institute of Medicine's health coverage recommendations

IOM panel 'riddled with conflicts of interest' in violation of agency's own guidelines, signers of protest letter charge

In a letter sent to Secretary of Health and Human Services Kathleen Sebelius and posted on the Internet today, more than 2,400 physicians, nurses and other health advocates condemn the recommendations of an Institute of Medicine (IOM) committee regarding the "essential benefits" to be mandated under the 2010 federal health reform law.

The signers, most of whom are physicians, charge the committee's recommendations amount to prescribing skimpy coverage that would "sacrifice many lives and cause much suffering," and urge the Obama administration to reject them.

"The IOM panel endorsed insurance coverage similar to that offered by small employers rather than the more comprehensive coverage offered by large employers," said Dr. Danny McCormick, an internist, assistant professor at Harvard Medical School and former IOM fellow who helped circulate the letter. "The recommendation was widely viewed as a victory for the health insurance industry, which has long opposed mandating comprehensive benefits."

The panel also recommended that coverage under the new law be defined by a premium target – an approach often called "defined contribution" – rather than by a list of medically necessary benefits, McCormick said.

The protest letter accuses the IOM panel of being "riddled with conflicts of interest" and notes that many of the panel members have "amassed personal wealth through their involvement with health insurers and other for-profit health care firms" whose businesses would be affected by the panel's recommendations.

The IOM committee's members include Sam Ho, executive vice president of UnitedHealthcare; Leonard D. Schaeffer, director of the biotechnology company Amgen and former chairman and CEO of WellPoint (Schaeffer's family foundation donated $2 million to the IOM in 2010); as well as executives from 3M Health Information Systems, a medical supplier, Milliman Inc., an actuarial consulting firm with close ties to the insurance industry, and The Blackstone Group, a private equity firm with major health care interests. The IOM's full list of panel's members, with a partial listing of their affiliations, is accessible here.

"Many committee members' strong ties to the health industry violate the guidance offered in a 2009 report issued by the IOM which recommended that those with industry conflicts of interest should generally be excluded from such panels," said Dr. Steffie Woolhandler, professor of public health at the City University of New York and visiting professor of medicine at Harvard Medical School, who served as an IOM fellow in 1990-1991. Woolhandler also circulated the letter.

The signers of the protest letter include several prestigious members of the IOM, as well as several former fellows. The letter was first circulated to colleagues by attendees at the IOM's annual meeting near Washington in October. After learning of the letter, IOM officials instructed security officers to block its distribution at the meeting.

The letter was also circulated by Physicians for a National Health Program, which advocates for a single-payer health system, and by other health professional groups.

Besides being submitted to Secretary Sebelius and other administration officials, the letter has been accepted for publication in the International Journal of Health Services, Woolhandler said.
This program aired on December 2, 2011. The audio for this program is not available.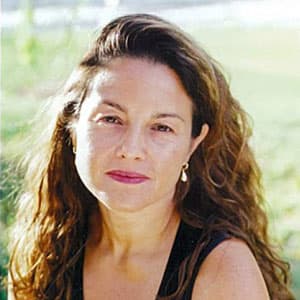 Rachel Zimmerman Health Reporter
Rachel Zimmerman previously reported on health and the intersection of health and business for Bostonomix.