Major Battle Over Assisted Suicide Brewing In Mass.
This article is more than 9 years old.
Mark my words: There's a great big battle brewing in Massachusetts over helping terminally ill patients commit suicide.
That's not an original thought; in fact, a post last month on the New Old Age blog at nytimes.com was headlined "The Next Death-With-Dignity Battleground" and described energetic efforts to put the issue on next year's Massachusetts ballot.
But the signs are multiplying that the battle is indeed on its way. The group behind the ballot initiative, Dignity 2012, gathered nearly 80,000 residents' signatures, which seems to be a comfortable margin over the 70,000 or so needed to put a measure on the ballot. And this weekend, delegates at a major meeting of the Massachusetts Medical Society voted to reaffirm their opposition to physician-assisted suicide, according to a society press release. It begins:
The Massachusetts Medical Society, the statewide association of physicians with more than 23,000 members, today voted to reaffirm its opposition to physician-assisted suicide, with its House of Delegates voting by a wide margin to maintain a policy the Society has had in effect since 1996.

Opposition to physician-assisted suicide was part of a larger policy statement that includes recognition of patient dignity at the end of life and the physician's role in caring for terminally-ill patients. The policy was approved by more than 75 percent of the Society's delegates.

Lynda Young, M.D., president of the Society, said that "Physicians of our Society have clearly declared that physician-assisted suicide is inconsistent with the physician's role as healer and health care provider. At the same time we recognize the importance of patient dignity and the critical role that physicians have in end-of-life care."
Stephen Crawford, spokesman for Dignity 2012, responds that the measure as proposed — the full language is here — is not about "physician-assisted suicide."
"What this question will allow under Massachusetts law," he said, "is for terminally ill patients to ask their doctor to prescribe life-ending medicine. That is not physician-assisted suicide in the sense we traditionally think of it. These are self-administered drugs."
And, he said, "This is not suicide in the traditional sense. These are people who are dying, not people who wish to take their own lives because they find themselves in despair or a state of depression. Many of these people would love to live for many more years, but their disease is killing them. And the Dignity 2012 ballot question will give everyone greater dignity and control at the end of their lives."
One more point: "Our ballot question specifically says that any doctor who, on moral or ethical grounds, chooses not to prescribe this medication — they can. This is not to compel a physician to do anything — a physician or an institution."
I wouldn't care to hazard a guess as to which side will win, but I do dare to predict an ugly fight. When we posted an earlier item on this ballot question, I had to delete more nasty comments than any other post of ours has drawn so far. They even included an ad-hominem insult directed at a recently bereaved father. This just seems to be one of those issues that draws on-line trolls out of their lairs.
But it also has official arguments on both sides, and there are interesting track records to be mined from Oregon and Washington state, which have both already approved similar measures. Here's a foretaste of the possible array of forces from Paula Span on The New Old Age blog:
In the states where assisted suicide has won voter approval (Oregon in 1994 and again in 1997, and Washington in 2008) or has failed to win it (Michigan in 1998, Maine in 2000), advocates for people with disabilities, anti-abortion organizations, religious groups and others have battled it. But "the Catholic Church and its political arms provided the lion's share of the campaign contributions to the opposition," said Barbara Coombs Lee, president of Compassion and Choices, an end-of-life advocacy group. "These are big budgets." In Washington State, Ms. Coombs Lee said, the campaign cost close to $7 million.
This program aired on December 5, 2011. The audio for this program is not available.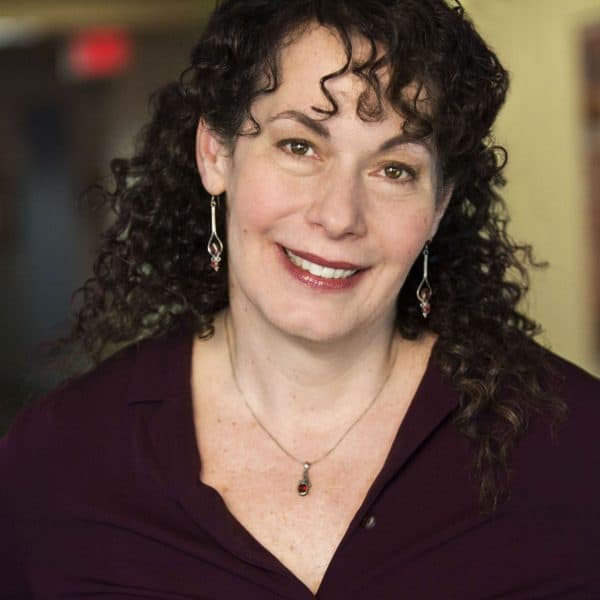 Carey Goldberg Editor, CommonHealth
Carey Goldberg is the editor of WBUR's CommonHealth section.