Romney's Jobs Record As Governor Is Up For Debate
07:25
Play
This article is more than 9 years old.
The Massachusetts economy has been getting a lot of attention on the presidential campaign trail. During a recent Republican debate, Texas Gov. Rick Perry leveled this charge:
Gov. Romney worked in the private sector and he did a great job. But when he moved that experience to government, he had one of the lowest job creation rates in the country. Michael Dukakis created jobs three times faster than you did, Mitt.
Perry is referring to a Northeastern University study that ranked Massachusetts 47th in the nation in job growth while Romney was in office. Romney supporters say those numbers don't reflect the positive things that Romney did for the state economy. But most say his economic record in Massachusetts was mixed. [sidebar]
WBUR traces our state's long connection to the GOP presidential candidate. A six-part series:






Timeline: Mitt Romney's life and career

Related: WBUR's complete Election 2012 coverage


[/sidebar]

Even when Romney critics are asked to name an economic accomplishment of the former governor, they cite the Bristol-Myers Squibb drug manufacturing complex at the former Fort Devens Army base in central Massachusetts. It's the largest of the 75 businesses now at the former base, employing about 400 people. Romney is credited with using tax incentives to help lure the company to Massachusetts in 2006.

"Bristol-Myers Squibb is a big Fortune 500 company deciding to build a big facility in Massachusetts and it was a big deal at the time," said Rick Lord, president of Associated Industries of Massachusetts. "And I credit the Romney administration with making that happen."

Lord says Bristol-Myers Squibb is proof that Romney did more to help create jobs in Massachusetts than that 47th ranking suggests. Lord and others say what Romney did for the state's economy can't really be quantified. They say that ranking was affected by things outside of a governor's control, like housing and energy costs and high unemployment insurance costs for business.

Chris Anderson*, president of the Massachusetts High Technology Council, says when Romney was in office, the state was experiencing slow overall growth.

"Have you noticed our population change [relative to other states' growth] over the last 10 years? Down," Anderson said.

And, Anderson says, those numbers don't reflect the challenges Romney faced.

"Mitt Romney came in trying to create a culture of competitiveness, looking at systems change," Anderson said. "I think for the most part employers felt the governor was working hard to create changes in systems and working in a legislative environment that ultimately was reluctant to reform systems."

Anderson says another major Romney accomplishment was preserving the Natick and Hanscom military bases, which kept more than 30,000 jobs in Massachusetts. So he feels Romney's record was at best good, at worst mixed.

But there are others who have a completely different view.

"I can see if you're looking at things that sound nice you might say his record is a mixed bag, but if you're talking about actual job creation, it has to be termed an unquestioned failure," said Tim Sullivan, spokesman for the AFL-CIO, Massachusetts' largest labor union. He disputes even the Bristol-Myers Squibb facility as a plus for Romney. He says that happened in spite of the governor.
"When he took office the state was losing jobs. It was the middle of a recession that he had nothing to do with. But by the end of his term, the nation was recovering and Massachusetts was adding jobs — but at a slower rate than most other states."

Michael Widmer, Massachusetts Taxpayers Association
"The problem is [Romney] opposes things like project labor agreements which guarantee that local workers get jobs," Sullivan said. "The reason Bristol-Myers Squibb got done was because of project labor agreements. So it may be his best private sector achievement is because of a policy he doesn't even support."
That's a common complaint from Romney critics — that the former governor's economic priorities were unclear. They say while he was selling the state to CEOs, he was making policy decisions that harmed jobs.
"The administration rarely put together a comprehensive economic strategy," said Mike Widmer, president of the Massachusetts Taxpayers Foundation. He says Romney's policies on the environment and against human stem cell research made the state less able to compete against lower-cost areas of the country.
"When it comes to producing products, costs of manufacturing are very high here, so that we lose jobs," Widmer said. "What did he do about that? Very little. In fact Romney in three consecutive years proposed corporate tax loophole closings."
Closing corporate loopholes — or some say increasing corporate taxes — is still probably the main area of debate about Romney's economic record. To cover a more than $2 billion budget gap, his administration pushed through a series of changes in the tax code. Those cost businesses hundreds of millions of dollars. Widmer says many Massachusetts business leaders were angry, because they expected something different from a businessman in the corner office.
"The corporate taxes outweighed everything in terms of his economic record," Widmer said.
Ironically, in his "Believe in America" plan for jobs if he's elected president, Romney calls for an immediate 10 percent cut in corporate taxes. The plan describes Romney's time as governor by saying that when he came into office, the state was losing jobs every month, but when Romney left, the economy was generating jobs by the thousands.
Widmer says that's somewhat disingenuous.
"When he took office the state was losing jobs," he said. "It was the middle of a recession that he had nothing to do with. But by the end of his term, the nation was recovering and Massachusetts was adding jobs — but at a slower rate than most other states. That's not exactly a record to crow about."
At the end of his term in 2006, Romney also spent a lot of time outside of Massachusetts, preparing for his first attempt at the GOP presidential nomination in 2008. Romney was said to be out of Massachusetts for more than half of his last year in office. Even so, his supporters, like Jim Stergios, president of The Pioneer Institute, say Romney's effect was more subtle and he helped make deep changes that Massachusetts still benefits from today.
"Businesses will not come to Massachusetts because of one individual," Stergios said. "Businesses always look at long term — what's their investment? The next election could bring someone very different. They're looking for structural changes. That's why I say Gov. Romney did some very important work to make this state much competitive."
So the complicated picture of what Romney did — or didn't do — as governor, and what we now know in hindsight, will still be up for debate both here and on the presidential campaign trail.
Correction: An earlier version of this post misidentified Chris Anderson as Curt Anderson.
This program aired on December 15, 2011.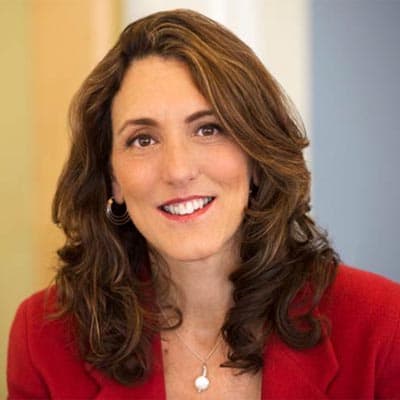 Deborah Becker Host/Reporter
Deborah Becker is a senior correspondent and host at WBUR. Her reporting focuses on mental health, criminal justice and education.