Plan B: Pharmacies Say 'No' To Teen Girls Even When Law Says Yes
This article is more than 9 years old.
Bad news for all the people who were upset at the Obama administration's decision earlier this month requiring that teenage girls have a prescription to get the "Plan B" emergency contraceptive:
"There's a lot of misinformation and misunderstanding regarding this medication, and that's universal," said Dr. Tracey Wilkinson, a general pediatrics fellow at Boston Medical Center and lead author of a research letter just out online in the Journal of the American Medical Association. "We have a really efficacious form of pregnancy prevention that might not be accessible because of misinformation that's out there."
The Dec. 7 Obama administration decision concerned over-the-counter access to Plan B for girls under 17, but the research by Dr. Wilkinson's team found that even for young women 17 and up, and even for teen girls who have a prescription, getting hold of emergency contraception can be a problem. The administration's decision was disappointing, she said, but the study found that "even the way things stand is not working."
The researchers called 943 pharmacies in five different cities — Nashville; Philadelphia; Cleveland; Austin, Texas; and Portland, Oregon — in late 2010, a solid year after the FDA had lowered the age of permission for over-the-counter access to 17. (Younger girls can also obtain emergency contraception but need a prescription.)
They asked three simple questions. The first was "Hi, I'm calling to see if I can get emergency contraception," and some 80% of pharmacies said that yes, it was available — well above what previous studies done years ago had found.
"We were really happy to see that 80% availability," Dr. Wilkinson said. "However, the second question was, 'If I'm 17, is that okay?'"
That's where the big drop came. Nineteen percent of pharmacies told callers that 17-year-olds could not get emergency contraception at all, even with a prescription, she said. "'Just based on your age, you're not allowed to get it.' And that was really shocking, because we did not expect that to be the answer."
From the study's press release:
Although the researchers found the availability of emergency contraception did not differ based on neighborhood income, in 19 percent of calls the adolescent was told she could not obtain emergency contraception under any circumstance. This misinformation occurred more often (23.7 percent compared to 14.6 percent) among pharmacies in low-income neighborhoods.

When callers queried the age threshold for over-the-counter access, they were given the correct age less often by pharmacies in low-income neighborhoods (50.0 percent compared to 62.8 percent). In all but 11 calls, the incorrect age was stated as erroneously too high, potentially restricting access.
The third question was: "My friend says there's an age rule. Do you know what it is?" Once again, in the poorer neighborhoods, the answers were likelier to be incorrect.
Why might this be? Dr. Wilkinson declined to speculate, noting only that misinformation about emergency contraception is clearly rife. My own personal speculation: Pharmacy staff might feel uncomfortable, just as President Obama sounded uncomfortable, at a press conference, about the prospect of Plan B being available "alongside bubble gum or batteries."
Some might also be confused. Just to clarify here: Plan B is a completely different medication from "the abortion pill," mifepristone. Emergency contraception, which uses the same hormones as birth control pills in higher doses, is effective at preventing pregnancy if taken within five days of having sex, but does not interrupt a pregnancy that is already established.
The study shows, Dr. Wilkinson said, that "multiple avenues of change have to occur." It's important for teenagers simply to know that if they've hit 17, they need no prescription. But "you're also asking an adolescent with that information to advocate in a situation where, if a pharmacist has said no, it's really difficult for you to say, 'That's not what I think is the rule.'
So pharmacy staffs, too, need to be made more aware of the rules, she said, and clinicians need to keep in mind that patients could need some help getting hold of emergency contraception.
And by the way, she said, Bostonians should not be feeling superior to the cities in the survey. "From just my own clinical experience, there's still a lot of misinformation out there that I hear about from my patients," she said. "Living in Boston, we think we're in such a liberal enclave that everybody would know, but it's definitely not a given here."
Today's online JAMA also includes more background on the Plan B controversy here.
This program aired on December 19, 2011. The audio for this program is not available.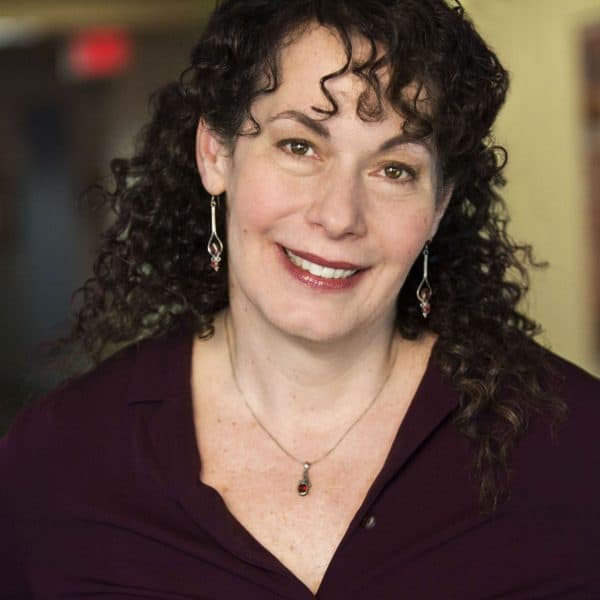 Carey Goldberg Editor, CommonHealth
Carey Goldberg is the editor of WBUR's CommonHealth section.