The Backlash: NYT On Yoga As A Body-Wrecker
This article is more than 9 years old.
With yoga studios sprouting up on nearly every urban corner and with practically every adult practicing some form of yoga or another (I'm one of them), the scary, anti-yoga stories were bound to emerge.
Here's the latest: a massive piece in The New York Times Magazine called: "How Yoga Can Wreck Your Body" by science reporter William Broad, who has written a book on the topic.
The article's nut graph goes like this:
According to Black, a number of factors have converged to heighten the risk of practicing yoga. The biggest is the demographic shift in those who study it. Indian practitioners of yoga typically squatted and sat cross-legged in daily life, and yoga poses, or asanas, were an outgrowth of these postures. Now urbanites who sit in chairs all day walk into a studio a couple of times a week and strain to twist themselves into ever-more-difficult postures despite their lack of flexibility and other physical problems. Many come to yoga as a gentle alternative to vigorous sports or for rehabilitation for injuries. But yoga's exploding popularity — the number of Americans doing yoga has risen from about 4 million in 2001 to what some estimate to be as many as 20 million in 2011 — means that there is now an abundance of studios where many teachers lack the deeper training necessary to recognize when students are headed toward injury. "Today many schools of yoga are just about pushing people," Black said. "You can't believe what's going on — teachers jumping on people, pushing and pulling and saying, 'You should be able to do this by now.' It has to do with their egos."
Although the piece is filled with scary stories (a 28-year-old woman has a stroke doing wheel) and ominous statistics (yoga-related emergency room visits are up) that make yoga sound about as dangerous as jumping off a plane with a cheap parachute, my overall take is this: if you do it in moderation, and listen to your own body, it's going to be OK. Om.
This program aired on January 5, 2012. The audio for this program is not available.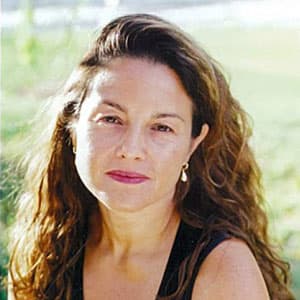 Rachel Zimmerman Health Reporter
Rachel Zimmerman previously reported on health and the intersection of health and business for Bostonomix.