Cambridge Nights: Getting To Know Your Neighborhood Scientist
This article is more than 9 years old.
He writes: "I was amazed by the academic life of the city. I also felt the need to share some of those experiences with people that did not have the opportunity, or yet the chance, to experience academia to the extent that it took place in Boston."
When Hidalgo joined MIT's Media Lab in 2010 he came up with a way to replicate this experience on a much more public platform. He got together with the filmmakers Paula Aguilera and Jonathan Williams and launched a series of online videos about the lives and work of scientists around town, trying to get them to speak broadly about their views on the world and taking the time to go beyond press release-approved phrases and Twitter updates.
The project, called "Cambridge Nights, Conversations About A Life In Science," was featured this week in The New York Times.
Early video interviews include Juan Pérez Mercader of Harvard, talking about the origins of life and astrobiology, and Marc Vidal of Harvard Medical School and the Dana-Farber Cancer Institute,
speaking on systems biology and understanding the molecular biology of organisms in an integrative way.
I asked Hidalgo a few questions about the project. Here, slightly edited, are his answers via email:
How do you choose the scientists to feature? Who are you looking to feature next? (I notice there are no women here???)
"Believe it or not, accomplished academics are not extremely willing to accept an invitation to film an online video. Specially, if they don't know ex-ante how this is going to look like or what people are going to watch (if any). Finding people for season 1 was a challenge and we were able to pull it off by inviting people that I knew personally. Since I am an academic, I was fortunate enough to know a few accomplished academics that were willing to contribute their time and take the risk to participate of this "experiment." Hence, our sample was biased to the people I know, for this logistic reasons.

Now that season 1 has gotten some attention, our hope is that this will make it easier to find guests for season 2. This would allow us to include a larger and more diverse group of guests. For season 2 we have confirmed Marta Gonzalez, Rosalind Picard, Steven Pinker, Nicholas Christakis and Joe Loscalzo. We are also working on getting in touch with other guests as well.
What's the size of your following? Who is watching? Students? Colleagues?
So far, we have received a few more than 15,000 visitors, mostly from the US, but also from the UK, Canada, Chile and Spain, among other countries.
This program aired on January 12, 2012. The audio for this program is not available.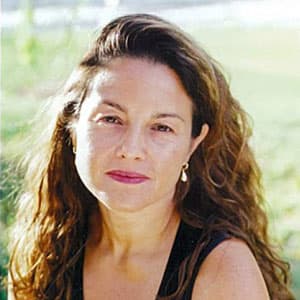 Rachel Zimmerman Health Reporter
Rachel Zimmerman previously reported on health and the intersection of health and business for Bostonomix.