Retiree Health Costs Threaten Cities in Massachusetts
This article is more than 9 years old.
Look around as you drive through town today.  Any police office, firefighter or school teacher you run into will (hopefully) reach retirement one day with a pretty generous health insurance plan.
The problem is, virtually all cities and towns in Massachusetts are not saving enough money to pay for retiree health costs. A report out today says catching up would cripple municipal budgets and the local economy.
The Massachusetts Taxpayers Foundation (MTF) said last year that the state is at least $20 billion dollars behind on this so-called unfunded liability.  A foundation report out today focuses on 10 mid-sized cities including Worcester, Lowell and New Bedford where the average homeowner would have to pay $13,685 today to cover expected retiree health insurance costs.   The alternative would be a 20% property insurance hike every year for the next 30 years.
"Neither of those options are feasible," says MTF president Michael Widmer.  He recommends scaling back retiree benefits and/or changing what cities and towns have promised current employees.
Specifically, Widmer suggests increasing the age by which municipal workers can retire early from 55 to 60 and extending the number of years they must work (now 10) to receive full health coverage.
If the state does not change the rules for retiree coverage,  "every city and town in the state will reach a point, it could be 10 or 15 years, where they will not be able to afford retiree health care benefits at all," says Widmer.  The alternative, he says, is to dramatically reduce municipal services.
Some legislators said that while Widmer raises an important issue, the state should see if a law passed last year to lower municipal health care costs will help address the challenge of funding retiree health care.
Widmer says the state must consider raising the eligible retirement age from 55 to 60 y and requiring employers to work more than 10 years to receive full coverage.
This program aired on January 13, 2012. The audio for this program is not available.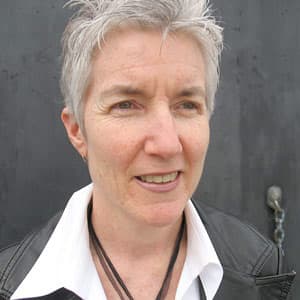 Martha Bebinger Reporter
Martha Bebinger covers health care and other general assignments for WBUR.