Mass. 'Culture Of Coverage' Is Key To Near-Universal Children's Health Insurance
This article is more than 9 years old.
In examining the four states, which also include Oregon, Iowa and Alabama, the report found that "several common themes emerge that underlie their success," including these:
-- At least one political leader in the state – and, in most instances, a number of political leaders over time – made coverage of children a top priority. Moreover, a number of respondents across the states highlighted the importance of having an overarching culture focused on coverage and a strong commitment to children's coverage among a broad array of key stakeholders.

--Expansive eligibility levels for children and adoption of a broad range of simplification strategies have been key elements of achieving progress. All four states have expanded eligibility for children to 300% of the federal poverty level and have largely taken up available opportunities to streamline and simplify enrollment and renewal processes for families, increasingly using technology to reduce paperwork requirements.

--Providers and other community partners play a vital role in helping families to enroll in coverage. Medicaid and CHIP agencies in each of the four states have built and maintained strong relationships with providers and community based organizations to broaden outreach and enrollment efforts and assist the state in identifying opportunities for continued improvement.

--Strong coordination between Medicaid and CHIP aid in outreach and enrollment efforts and smooth transitions between programs. Each of the four states has taken steps to promote close alignment between Medicaid and CHIP, with Massachusetts and Oregon fully unifying the two programs.
One interesting point is that even though Massachusetts ranks Number One in children's health coverage, it hasn't exploited some of the simplest, most obvious strategies to get there. The report notes:
To a surprising extent, given its uniquely high coverage rate, Massachusetts has lagged in its use of some of the simplification strategies adopted by other leading states. For example, it does not provide 12-month continuous eligibility to children. (However, as discussed in more detail below, Massachusetts very recently secured approval via a waiver to begin using Supplemental Nutrition Assistance Program (SNAP) data to renew coverage for parents using ELE and is in the process of securing approval to use the same procedures to renew children's coverage.)

There are likely several reasons for the state's success despite not relying on some of the simplification strategies adopted by other states. First, state officials and other stakeholders believe that the health reform law adopted in 2006 has contributed greatly to the state's coverage of children. Even though children are not subject to the state's coverage mandate, the state now has a "culture of coverage." Second, the state has developed strong relationships with advocates and community partners that, as discussed in more detail below, play an instrumental role in facilitating the enrollment of people in coverage. Finally, the state agency's longstanding culture of supporting eligibility and enrollment also may play an important role.
You can see the entire report here.
And here's video from Health Care For All's phone-a-thon last summer to boost enrollment.
This program aired on January 19, 2012. The audio for this program is not available.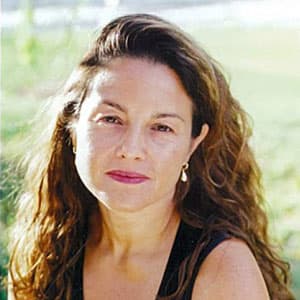 Rachel Zimmerman Health Reporter
Rachel Zimmerman previously reported on health and the intersection of health and business for Bostonomix.