Insurers Shrink Hospital Pricing Gap
This article is more than 9 years old.
There's a big difference between what high cost and low cost hospitals are paid in Massachusetts even though the quality of care, according to several reports, is often the same.
An ultrasound might cost $2500 at one hospital, for example, and $1000 at another.
But there are several proposals on the table that would start to close the price gulf.  Now the state's largest insurers say they are taking steps as well as they negotiate hospital contracts.
Blue Cross Blue Shield CEO Andrew Dreyfus says, while all hospitals are agreeing to lower increases than they have in the past, "we've been giving slightly higher increases to the lower paid hospitals, and lower increases, in some cases actual decreases to higher paid hospitals. So it will begin to narrow the gap."
Harvard Pilgrim Health Care says it is taking a similar approach in current contract negotiations.  At Tufts Health Plan, CEO Jim Roosevelt says, reducing payment disparities based on "market power" is one of the insurer's contract goals.
"We take steps to overcome these disparities and control health care costs by applying rate decreases or rates of increase well below inflation for providers that are above the market average," says Roosevelt, "while negotiating incrementally higher rates of reimbursement for providers who are reimbursed below our network average."
So what does this adjustment look like?  If the average hospital increase is roughly 2% this year, then lower priced hospitals would be getting 2-3% and the more expensive hospitals would be getting 1-2%.
The just-announced Children's Hospital contract with Blue Cross is one example of how this is playing out (0-2-2, or in that range for a three-year deal).  The pattern doesn't quite hold for Partners HealthCare, which I believe is (3-2-2, can anyone confirm?). Tufts Medical Center, a hospital with traditionally lower rates, struggled with Blue Cross over a (3-3-3) deal.
This is, as Dreyfus says, a beginning. If you look at the effect on the payment gap, these small adjustments won't have much impact even though 1% on a multi-million dollar contract is a lot of money.  Here's one example of how the lower and higher rate increases would play out over time.  We look at the payments to a high and low cost hospital for a pelvic ultrasound.

(chart prepared by Madeline DeShazo)
Granted, price is not the only factor in rising health care costs.  The other important issue is how much care we get.  Dreyfus argues that as doctors and hospitals focus more on giving patients just the care they need, the number of tests and procedures will decline, and price won't be so important.
Finally, I wonder if the insurer's efforts to close the gap between higher and lower paid hospitals is one more attempt to show legislators that the market is working without their intervention.  Just wondering.
This program aired on January 24, 2012. The audio for this program is not available.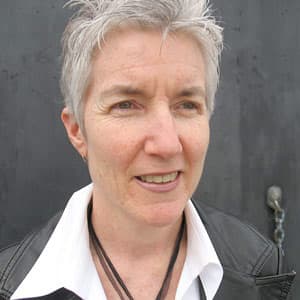 Martha Bebinger Reporter
Martha Bebinger covers health care and other general assignments for WBUR.