When You're Fired For Being Pregnant
This article is more than 9 years old.
What about when you're pregnant?
Here's Dina Bakst, a lawyer and founder of the organization, A Better Balance: The Work and Family Legal Center (gotta love that) writing for The New York Times today about pregnant women getting pushed out of their jobs.
Here's the lede:
FEW people realize that getting pregnant can mean losing your job. Imagine a woman who, seven months into her pregnancy, is fired from her position as a cashier because she needed a few extra bathroom breaks. Or imagine another pregnant employee who was fired from her retail job after giving her supervisors a doctor's note requesting she be allowed to refrain from heavy lifting and climbing ladders during the month and a half before her maternity leave: that's what happened to Patricia Leahy. In 2008 a federal judge in Brooklyn ruled that her firing was fair because her employers were not obligated to accommodate her needs.

We see this kind of case in our legal clinic all the time. It happens every day to pregnant women in the United States, and it happens thanks to a gap between discrimination laws and disability laws.
I haven't been pregnant for over six years, but I still remember feeling like a loser working at a large daily newspaper during those last few months before giving birth.
What kind of reporter was unable to travel, unwilling to jump to go tackle breaking news, and desperately in need of naps in the late afternoon? But when it comes down to it, making allowances and accomodations for pregnant woman — it's not forever, afterall — strikes me as a key indicator of a civilized society. Having happy, productive mothers around is good for families, for public health, and argues Bakst, ultimately good for the economy and the bottom line:
...employers might consider that providing accommodations to pregnant workers would even be good for the bottom line, in the form of reduced turnover, increased loyalty and productivity and healthier workers. With minor job modifications, a woman might be able to work up until the delivery of her child and return to work fairly soon after giving birth. If she were forced out instead, her employer would waste time and money finding a replacement. In the worst-case scenario, employers could be responsible for much higher medical costs if their workers were afraid to ask for accommodations and instead continued doing work that endangered their pregnancies.
This program aired on January 31, 2012. The audio for this program is not available.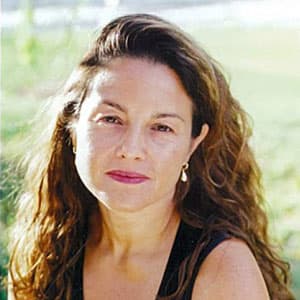 Rachel Zimmerman Health Reporter
Rachel Zimmerman previously reported on health and the intersection of health and business for Bostonomix.