Texting For Prenatal Health
This article is more than 9 years old.
Now, a new study suggests that texting — which, let's face it, isn't much more than a virtual nagging mom — may be a fast, cheap and effective way to improve prenatal care, or at least boost prenatal doctor visits, among at-risk pregnant adolescents. The results were part of a small study published in the The Female Patient, a peer-reviewed journal for office- and hospital-based ob/gyns, primary care physicians and nurse practitioners.
Here's the slightly edited news release:
In a pilot study developed as a collaboration between the Partners Center for Connected Health, Partners Community Health and the Lynn Community Health Center, data suggests that women receiving text messages found the messages to be helpful and had a higher level of attendance at their prenatal visits compared to a similar cohort in the same medical practice.

"We are using technology in exciting and new ways to deliver quality care to patients, connect providers and patients and provide educational messages and support. Text messaging provides a big opportunity to better engage patients in their care by communicating with them in a channel they prefer," said Joseph C. Kvedar, MD, Founder and Director of the Center for Connected Health, and study co-author.

In this pilot, 25 patients between 14 to 32 years of age were enrolled; the average age was 22 years old. Participants received informational and supportive text messages throughout their pregnancies and two months post-partum. The messages were personalized to each patient based on date of enrollment, language preference (English or Spanish) and the stage of their pregnancy. Messages were designed to help patients stay connected to their clinical team, and provided educational tips, reminders and motivational support related to the development of the baby and preparation for childbirth, and encouraged newborn and postpartum care.

One hundred percent of the study participants reported reading most or all of the text messages and 95% found the program helpful. 84% said the program helped them learn how to take care of themselves and their baby. Seventeen out of the 25 participants preferred to receive the text messages in Spanish. By potentially increasing attendance at prenatal visits, text messaging can be an important tool to remind patients about the importance of regular care and contribute to improved health outcomes for pregnant adolescents and young adults and their newborns.
This program aired on February 2, 2012. The audio for this program is not available.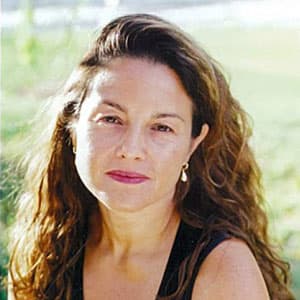 Rachel Zimmerman Health Reporter
Rachel Zimmerman previously reported on health and the intersection of health and business for Bostonomix.