Big Decline In HIV/AIDS Deaths Among Black New Yorkers
This article is more than 9 years old.
The Health Department today announced that new HIV data shows a 41% drop in deaths among black persons living with HIV/AIDS between 2001 and 2010. Despite this progress, black New Yorkers – representing 25% of the New York City population – disproportionately accounted for almost half of all new HIV diagnoses (48%) in 2010, a proportion that has remained almost unchanged for the past 5 years. Blacks were, however, more likely than all other racial/ethnic groups in the City to have had an HIV test in the past 12 months. To commemorate the 12th annual National Black HIV/AIDS Awareness Day today, the Health Department reminds all New Yorkers who do not know their HIV status to get tested for HIV, take the necessary precautions to stay negative and protect their partners, and get into treatment if you are positive.

"After more than 30 years of battling HIV, it's still a disease that disproportionately impacts our vulnerable community members," said Health Commissioner Dr. Thomas Farley. "With our new treatment recommendations released in December, I am more optimistic than ever that we can continue to drive down rates of infection and we may see the end of this epidemic in my lifetime. To that end, we cannot let up on our prevention efforts. Everyone should get tested, and if you're positive, get into treatment and stay in treatment."

"Although it's important to know your HIV status, getting tested does not equal prevention so everyone who is having sex or injecting drugs should take the necessary precautions to reduce the risk of HIV, sexually transmitted infections, and hepatitis transmission," said Dr. Monica Sweeney, assistant commissioner for the Health Department's Bureau of HIV/AIDS Prevention and Control. "I look forward to the day when events like National Black HIV/AIDS Awareness Day are no longer necessary. Until then, we need to make every day HIV awareness day. I encourage every New Yorker that does not know his or her status to visit our NYC Knows Facebook page or call 311 to find the nearest location where testing is available."

HIV in New York City

New York City is home to the largest number of persons living with HIV/AIDS in the United States: 110,000 New Yorkers known to be living with HIV/AIDS. There are also an estimated 21% additional HIV positive New Yorkers who are not aware of their status and could be unknowingly transmitting the virus to others. Black New Yorkers comprise the greatest proportion of City residents living with HIV/AIDS (45%).

HIV remains more prevalent in blacks as evidenced by the following statistics on HIV rates for black women, men, and teens:

Black women comprise 64% of all new HIV diagnoses in women.
Black men comprise 43% of all new HIV diagnoses in men.
Approximately three out of every five (62%) NYC teens living with HIV/AIDS are black.
This program aired on February 7, 2012. The audio for this program is not available.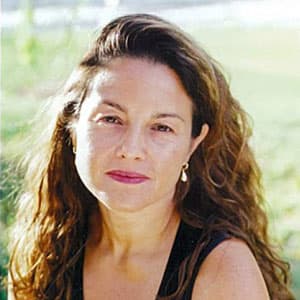 Rachel Zimmerman Health Reporter
Rachel Zimmerman previously reported on health and the intersection of health and business for Bostonomix.