Berklee Percussionist Headed To The Grammys
07:25
Play
This article is more than 9 years old.
BOSTON — The Grammy Awards are Sunday in Los Angeles. Among the dozens of nominees with Boston-area connections is jazz drummer, composer and teacher Terri Lyne Carrington. She produced "The Mosaic Project," a CD up for Best Jazz Vocal Album.
I caught up with Carrington this week at Berklee College of Music, where she was teaching one of her last classes before jumping on plane to LA for the big event.
In a basement room on Boyslton Street, the 46-year-old percussionist was leading what's got to be one of the loudest classes at Berklee. The volume challenged my digital recorder.
Carrington talks while she demonstrates an assignment. "Play the main groove, for a couple bars, and play that lick," she said in a very laid-back voice, adding a little "doo doo, duh, dah, dum" to bring her point home.
About a dozen male students — sitting behind about as many drum kits — were hanging on Carrington's every word and gesture. She said she's used to being the only female in the room because women are still a rare breed in the jazz world.
"Normally I shy away from all-female projects because nobody wants to be labeled a female musician," she admitted with a laugh. Instead, she said, "You just want to be labeled a musician."
But this musician changed her tune when she produced "The Mosaic Project." It's a 14-song set that features a large, all-female, all-star cast.
"At this point in my life I want to embrace this and celebrate all these great women I've played with over the course of my career, which has spanned about 25 years," she said.
Carrington started banging the drum heads at age 7 — on her grandfather's drum kit. He played with Fats Waller. Her father, also a musician, jammed with James Brown.
Carrington received a full scholarship to Berklee when she was only 11 years old. A native of Medford, she went on to take the stage with a long line of jazz legends, including Dizzy Gillespie, Stan Getz and Herbie Hancock.
"You know I came along in the late '70s," Carrington recalled. "At that point I really didn't see very many women playing drums. So I feel kind of like a trailblazer in a sense — not just for the drums — but just for female instrumentalists."
And she tries to pass her knowledge on to up-and-coming stars.
"I was going to say Esperanza Spalding," Carrington confessed, "but she's already a star!"
Spalding won the Grammy for Best New Artist last year. The jazz bassist also went to Berklee, and sings a song on Carrington's "Mosaic Project." Other contributors include Dianne Reeves, Cassandra Wilson, Dee Dee Bridgewater, Nona Hendryx, Sheil E. Gretchen Parloto and Carmen Lundy, Geri Allen, Ingrid Jensen, Patrice Rushen, Helen Sung. The list goes on.
Carrington admits she was floored when she found out her "Mosaic Project" was up for a Grammy.
"My business partner called me and he was just, 'Yes, yes, yes!' " she said. "And I just felt so grateful and happy. I was nominated in 1990 for Best Contemporary Jazz Album, but I was about 25 then, and it's a lot sweeter for me now."
Carrington's students think her nomination is pretty sweet, too, and they're a bit starry-eyed.
"She's a big celebrity teacher amongst us," said 21-year-old Edwin Menjivar, of Los Angeles. "Everybody wants to take her, you know. I had to wait in line to take this class."
Menjivar, a music production and engineering major, elaborated.
"She connects with other musicians, she's not a selfish player," he said. "I think, I'm a big sports fan and that's why I compare musicians, she's open to what others are telling her through their instrument, and that's what attracts a great musician, period. And that's why she gets the gigs, you know?"
And that's why he believes she got the Grammy nomination, too. Menjivar, and the rest of Carrington's Berklee students, will be rooting for her here in Boston Sunday night.
Carrington will be back in Boston next week and has two gigs: the Regattabar in Cambridge on Feb. 15 and Johnny D's in Somerville on Feb. 21.
This program aired on February 10, 2012.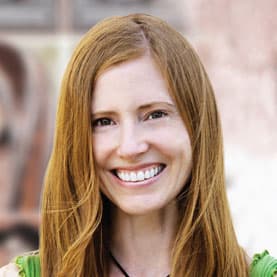 Andrea Shea Senior Arts Reporter
Andrea Shea is WBUR's arts reporter.