Public Health Committee Hears Of Dire Drug Shortages, Crisis In Care Delivery
This article is more than 9 years old.
Here's the news release:
Chairman Jeffrey Sánchez and Chairwoman Susan Fargo hear testimony from hospitals, physicians, and pharmaceutical industry leaders detailing the impact of drug shortages on patient care and the cost of pharmaceuticals.

BOSTON—The Joint Committee on Public Health held an oversight hearing today to investigate the impact of drug shortages on patient care in Massachusetts. Within the last several years, drug shortages have greatly increased in frequency and severity, directly impacting patient safety in Massachusetts. According to the American Society of Health-System Pharmacists, drug shortages quadrupled in the last five years.

"This dire situation has evolved into a public health crisis that threatens our ability to not only provide routine and timely medical care to patients in need, but also to save the lives of people from what should be treatable and curable conditions," Representative Jeffrey Sánchez said. "Hospitals can't get the drugs they need, doctors are being forced to alter or delay the course of treatment for their patients, and patients are left wondering if the drug they need to get well will be available for them."


The vast majority of drugs in shortage are commonly used generic drugs delivered to patients by sterile injections, including oncology drugs, antibiotics, anesthetics for surgery, drugs for emergency medicine, and electrolyte and nutrition drugs. The effects these shortages have on hospital delivery of care were illuminated by a July 2011 American Hospital Association survey of its members. Within the first six months of 2011, 99 percent of hospitals experienced one or more drug shortages; nearly half of these hospitals reported shortages in more than 21 drugs in that time. Most troublingly, 35 percent of hospitals reported adverse patient outcomes as a result of a drug shortage.

Dr. Sandra Kweder, Deputy Director of the Office of New Drugs in the Federal Drug Administration's (FDA) Center for Drug Evaluation and Research, spoke to the nature of the shortages, which are primarily among sterile injectables used in oncology, anesthesiology, and for other serious illnesses as well as delivering intravenous nutrition. According to the FDA, over 75 percent of the shortages among sterile injectables are due to manufacturing quality and delays in manufacturing capacity and loss of manufacturing sites.

Early notification to the FDA by manufacturers of potential shortages allows the FDA to prevent and mitigate some shortages, but a very small percentage of sterile injectables are required to report potential manufacturing problems, leaving the FDA with little authority to address the issue. The majority of FDA involvement occurs around medically necessary products, in which the FDA is able to advise and assist companies to address manufacturing issues. According to Kweder, however, the manufacturers "have to fix the problems, we can't go in there and fix them." Officials for the Pharmaceutical Research and Manufacturers of America (PhRMA) and the Generic Pharmaceutical Association (GPhA) noted that unless manufacturers are the sole manufacturer of a drug, they are often unaware of a potential shortage until a shortage already exists.

Betsy Garson Neisner, a patient advocate and stage III ovarian cancer patient has seen benefits from the drug Doxil after three previous rounds of chemotherapy. Doxil has since gone into shortage, but as she was an existing patient, the manufacturer has allowed her continued access to the life-sustaining drug. Neisner is one of a lucky group who has maintained access to the drug. "I am in touch with women across the country with ovarian cancer, and ache at the frustration and sadness I hear," she testified. "Science and industry created a successful drug, but industry let it disappear."

The Committee on Public Health also heard testimony from several providers in Massachusetts who detailed the difficulties in obtaining certain medications and the consequent effects shortages have on patient care. Providers also detailed the higher costs that are sustained when they are forced to replace unavailable generics with higher cost drugs.

The Committee on Public Health plans to release a report detailing the testimony provided at the oversight hearing as well as proposed solutions in the near future.
This program aired on February 14, 2012. The audio for this program is not available.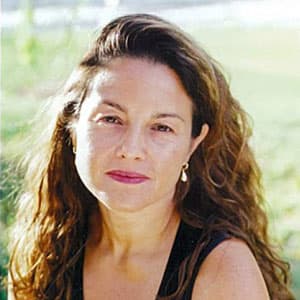 Rachel Zimmerman Health Reporter
Rachel Zimmerman previously reported on health and the intersection of health and business for Bostonomix.