March Madness Comes To Boston
05:47
Play
This article is more than 7 years old.
Thursday night, Boston's TD Garden will host the Sweet 16 round in the East Region of the NCAA men's basketball tournament. In the first game, Syracuse will face Wisconsin and in the second, Cincinnati will play Ohio State.
On Wednesday the teams and their coaches held practices at the Garden. Only A Game's Doug Tribou was there and he joined WBUR's Morning Edition for a preview of the match-ups.
---
Bob Oakes: What's at stake tonight for these four teams?
Doug Tribou: Well, as you mentioned, it's the Sweet 16 round so the winners of [Thursday night's] two games advance to Elite Eight, [the winners] face each other again at the Garden on Saturday. The winner of that game gets to go to the Final Four in New Orleans.
None of these basketball programs is new to playing big games at big arenas like the Garden, but how did the home of the Celtics come to their attention?
Almost every player and every coach mentioned that it was an honor and that they were extremely excited to play at the home of the Boston Celtics, to be in the Garden and to kind of experience that moment. One of the people who talked about that was Wisconsin head coach Bo Ryan:
Having grown up in the Philadelphia area, Boston was always the "other guys." But to be here and have a chance to play in this facility, in a town that appreciates basketball, and an area that appreciates basketball like this, it's quite an honor. So, I'm kind of glad I had a chance to bring my team here. I know some of [you] wanted Harvard, but we're here.
Ironically the banners for the Celtics and the retired numbers were taken down. They take them down for some events so there was some talk about not seeing all of the titles hanging from the rafters, but nobody seemed too worried about it.
In the first game tonight, Ryan's team, the No. 4 seed, Wisconsin, faces the No. 1 seed, Syracuse. The Orange have had a lot of off-court controversies this season. How has that affected them?
Well it has been a very busy year in that regard for them. Most seriously, it started with the allegations of child sexual abuse against former assistant coach Bernie Fine and then there was a controversy about the Syracuse program allegedly violating the recreational drug policies from the NCAA, so players were allowed to play when they should have been banned. It should be noted that neither of those controversies have any relation to the current team.
But then Fab Melo, the defensive player of the year in the Big East, the starting center, was ruled ineligible for the tournament. He's had some academic issues in the past, so he's not playing currently, and you definitely got the sense that the players and head coach Jim Boeheim have taken it upon themselves to prove that they have the wherewithal to kind of get passed that and stay focused on the tournament.
When Boston College was a member of the Big East, Syracuse played here regularly. It's the closest of the schools in tonight's games. Will there be a home-court advantage for the Orange? There's a lot of interest in this game, as we know, a lot of Syracuse backers and Syracuse alums are here.
Definitely. After New York and New Jersey, Massachusetts is the top feeder in terms of the student population at Syracuse and there is a lot of history. There was a time when, as you mentioned, the Big East had Boston College, so teams are traveling back and forth all the time and Boeheim says despite all that history he's not counting on tonight being a pro-Orange crowd at the Garden.
Last time we played in Boston, we had great support here. We had great fan support, which I really hadn't thought about or expected. You never know, when you're playing in the NCAA tournament, what's going to happen, in terms of the fan. A lot of times they go with the underdog, but it's hard to tell until the game actually starts.
Alright on to the second game tonight, it's an all-Ohio match-up. The No. 2 seed, Ohio State, faces No. 6 seed, Cincinnati. Do these teams see this as a rivalry?
Sort of ironically there's not much of one there. Two big programs in the state, Ohio State plays in the Big 10, Cincinnati plays in the Big East with Syracuse, so they don't face each other very often at all. So there's not much more than bragging rights.
More notably, maybe, is the fact that there are four Ohio teams in the Sweet 16. In addition to Ohio State and Cincinnati, you've got Ohio and Xavier. So it's really a banner year and both coaches talked about how proud they were of the state having such a high profile this time around.
Almost seems like they're missing an opportunity to ratchet up an interest in basketball in Ohio by not making it a cross-state rivalry.
Right, exactly.
On to the predictions, who do you like to win tonight's game?
I think at this point, in the Ohio game, I think you've got to like Ohio State, they're the No. 2 seed and they've got an edge, and I think Cincinnati's momentum will stop now.
Syracuse, I think it depends which team shows up. If the team that nearly became infamous by nearly losing in the first round as a No. 1 seed shows up, they'll lose. But if they play like they did against Kansas State last weekend, they'll win. So I like the favorites to advance.
How do you like the East region's chances overall in New Orleans in the Final Four, which beings on March 31?
Well the East is more intact than some of the other regions, but No. 1 overall seed Kentucky is still there. Michigan State is still there. North Carolina and Kansas are still alive, so I think it's going to be a tough road to hoe. Kentucky is still very, very strong.
This program aired on March 22, 2012.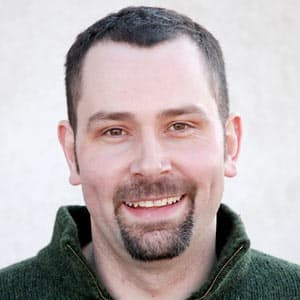 Doug Tribou Reporter/Producer
Doug Tribou was formerly a reporter and producer at WBUR and for WBUR's Only A Game.