Release Of 1940 Census Data Provides Snapshot Of America
04:49
Play
This article is more than 8 years old.
Update at 3:00 p.m.: There has been tremendous interest in the release of the 1940 census; so much so that the server used by the National Archives has been slow, or has crashed, frustrating genealogists and family historians.
The National Archives tweeted that as of noon — just three hours after the records went online — the servers had 22.5 million hits from 1.9 million individual users.
---
BOSTON — At 9 a.m. Monday morning, the National Archives releases raw data from the 1940 U.S. census. Federal law requires that information be kept under wraps for 72 years.
The release is big news for family historians.
'You Never Know What's Going To Be In There'
More than a decade before television became the medium that defined a generation, newsreels shown in movie theaters around the nation prepared Americans in 1940 for what would be, to date, the most comprehensive census in the country's history.
"Official census questions must be answered," intoned the newsreel announcer. "But the census-taker is sworn to strict confidence, with heavy penalties for violation of his oath."
And for the last 72 years, the personal information of the more than 130 million Americans confidentially shared to the census-takers remained private, with only the aggregate data released. But the shroud over the individual details is lifted Monday, and that delights genealogists.
"You never know what's going to be in there," said Rhonda McClure, a senior researcher at the New England Historic Genealogical Society in Boston. "Very often you find children who didn't survive who maybe never were talked about — or the family that is a whole entity, that a year from then is no longer going to be whole because a soldier loses his life because of World War II."
A Treasure Trove Of Information
The 1940 census is a snapshot of America as the Great Depression was winding down and World War II was heating up. If your parents or grandparents were alive and living in the United States in 1940, their names and some personal information about them are likely to be found in the documents being released.
"For 1940, there are all kinds of questions that get into people's income and their education and marriage status and family, so it's quite exciting, especially for genealogists," said Joseph Keefe, an archive specialist at the National Archives Northeast Region in Waltham.
He says in addition to standard questions, such as name, age, gender, race and place of birth, census-takers probed deeper in 1940.
"The enumerators would ask women if they had been married more than once, age at first marriage, total numbers of children," Keefe said. "There are some different things in here that are really going to be helpful, not just for family genealogists, but people who might be just curious about their family and some of the backgrounds."
It's a virtual treasure trove of information, kept under lock and key for decades.
Genealogists Prepare To Dissect Data
Amateur genealogists Stuart Dickstein and his 9-year-old son, Zev, of Cambridge, prepared for the release of the 1940 census data. They made a list of Zev's grandparents and great-grandparents, and where they lived in 1940. When the data, which was digitized by the National Archives, goes online, they'll be able to call up the appropriate census page listing their relatives — a prospect that excites Zev.
"I'm going to get to see my living grandparents in the 1940 census," Zev said. "And that's going to be cool cause I'll see where they're living, what their job was, or whatever. And it says like who they lived with and all that kind of cool stuff."
Young genealogists aren't the only ones hoping to find cool stuff in the 1940 census. More seasoned family historians, like Jeanne Scaduto-Belmonte, of East Boston, are hoping the data solves some mysteries and debunks some myths.
"A lot of my aunts and uncles are still alive and I can talk to them about that time period. But it's nice to have something concrete, to back up their memories, to prove what they said was true," Scaduto-Belmonte said. "There's a lot of family stories and legends."
Monday's release of the 1940 census data will keep family historians and genealogists busy for some time. The records are not yet indexed by name, so if you're looking for someone in particular, you have to know where they lived in 1940. Several efforts will be underway to catalog the millions of names, making it easier to find relatives in a searchable database.
Specialists at the National Archives will then get to work preparing the release of the 1950 census, slated to be unveiled in April 2022.
This program aired on April 2, 2012.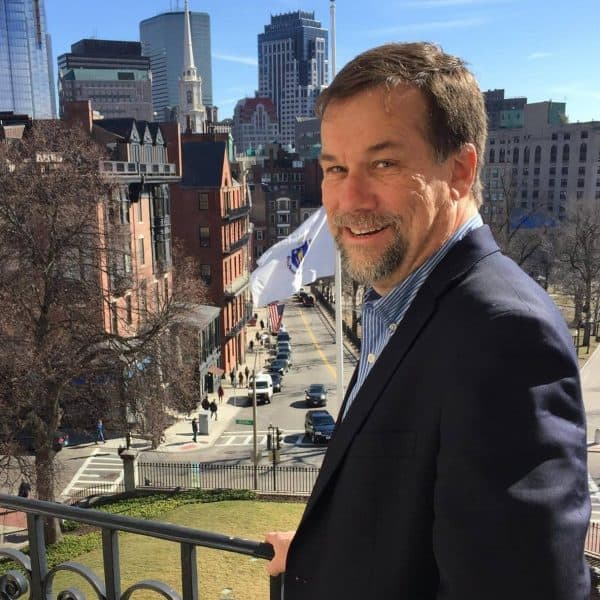 Steve Brown Senior Reporter/Anchor
Steve Brown is a veteran broadcast journalist who serves as WBUR's senior State House reporter.