Fenway Park, A Stadium Full Of Memories
This article is more than 8 years old.
Fenway Park is where Babe Ruth pitched and Ted Williams hit. It is where Bill Lee dazzled the Yankees and baffled the baseball writers by maintaining that Carl Yastrzemski derived his energy by lying on his side to nap, thereby turning the number eight on his back into an infinity sign (Bill Lee said that with a straight face).
Fenway Park is where Fred Lynn and Jim Rice broke in together, and where the Red Sox finally hung a championship banner, and then another one, after eight decades and more of teasing their fans with that possibility.
Fenway Park is also home to the last of the major league clubs to welcome a black player, and it's the place where the allegedly smart fans in the right field grandstand mocked outfielder Jim Eisenreich when he exhibited symptoms of his Tourette's syndrome out near the Pesky Pole.
A building that's been around for 100 years is bound to accumulate stories of all sorts, some delightful, some cautionary tales.
When I first moved to Boston 40 years ago, you could buy a ticket on game day and drape your legs over the seat in front of you, which was a good thing if you were over 5'10."
Today the stadium itself is celebrated as both a charming relic and evidence that an old-timey park can be refurbished and rendered not only functional, but profitable. Today, the "lyrical little bandbox" isn't as little as it used to be, given all the extra seating that's been cobbled on to the shell of the park, but Fenway is a clean, green place of happiness, or at least it would be if the current Red Sox were, say, 8-4 instead of 4-8.
Anniversaries are for reminiscence, and I'm not immune.
I remember a game my younger daughter and I attended with a neighbor and his daughter. I missed two Mo Vaughn home runs that afternoon. I was looking under our seats for dropped doll accessories — shoes, hats, handbags, things of that nature.
I remember overhearing Bill Buckner as he ran past me up the steps of the dugout on Opening Day in 1986. He was talking to himself. He was saying, "I'd rather be lucky than good."
And I remember approaching a very young Minnesota Twins player one afternoon, hours before they would open the gates. This was his work place, and soon he'd go to work, but just then he was sitting in a box seat behind third base. When I asked him why he was there rather than on the field or in the dugout, he shrugged and smiled.
"It's beautiful," he said.
This program aired on April 19, 2012. The audio for this program is not available.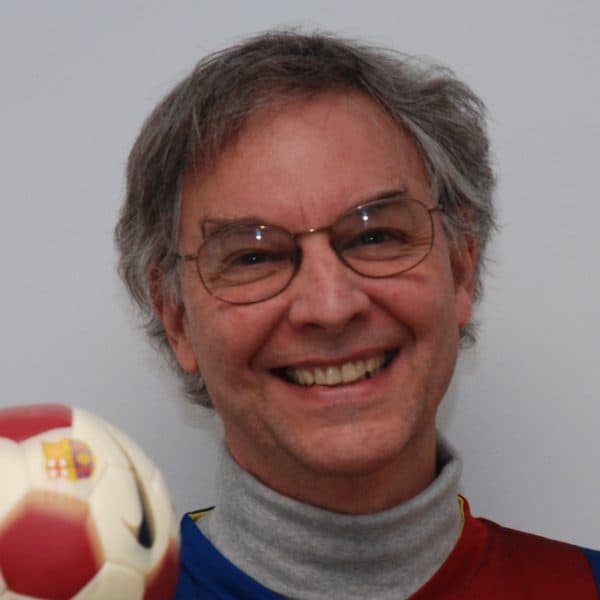 Bill Littlefield Host, Only A Game
Bill Littlefield was the host of Only A Game from 1993 until 2018.